Daft Punk release 10th anniversary Random Access Memories with 35 minutes of extra music
16 May 2023, 12:58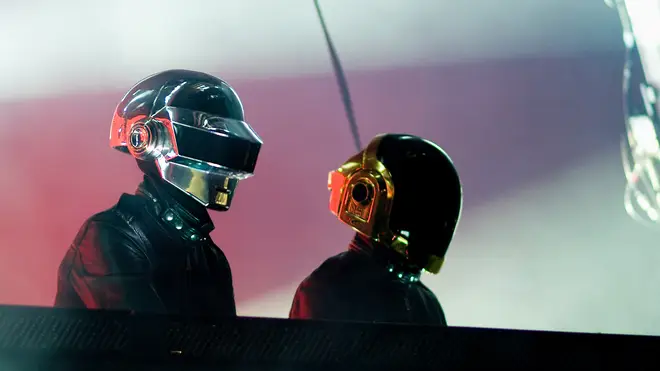 Daft Punk may be gone, but they have spoiled us with brand new music.
Iconic duo Daft Punk split up in 2021, but they have returned (of sorts) to celebrate the 10th anniversary of their brilliant album Random Access Memories.
The expanded edition of their final album includes 35 minutes of previously unreleased audio.
This includes demos like 'Infinity Repeating', which was recorded during the original sessions for the album.
The album finishes with 'Touch (2021 Epilogue)', a track that was previously featured in Daft Punk's emotional breakup video.
Daft Punk - Touch 2021 (Epilogue)
The Random Access Memories 10th Anniversary Edition is available now on vinyl and streaming.
Random Access Memories proved to be the final album from the French duo, released back on May 17, 2013.
The album was a hybrid of disco, progressive rock and pop, with collaborations with Giorgio Moroder, Panda Bear, Julian Casablancas, Todd Edwards, DJ Falcon, Chilly Gonzales, Nile Rodgers, Paul Williams, Nathan East and Pharrell Williams.
It was the only Daft Punk album to top the US album chart, and its lead single 'Get Lucky' was one of the best-selling singles of all time.
The new tracks are:
14. 'Horizon Ouverture'
15. 'Horizon'
16. 'GLBTM (Studio Outtakes)'
17. 'Infinity Repeating (2013 Demo)' (featuring Julian Casablancas + The Voidz)
18. 'GL (Early Take)' (featuring Pharrell Williams and Nile Rodgers)
19. 'Prime (2012 Unfinished)'
20. 'LYTD (Vocoder Tests)' (featuring Pharrell Williams)
21. 'The Writing of Fragments of Time' (featuring Todd Edwards)
22. 'Touch (2021 Epilogue)' (featuring Paul Williams)