Breland interview: 'My Truck' singer reveals how a New Jersey boy became a country music star
22 March 2023, 13:50 | Updated: 22 March 2023, 16:56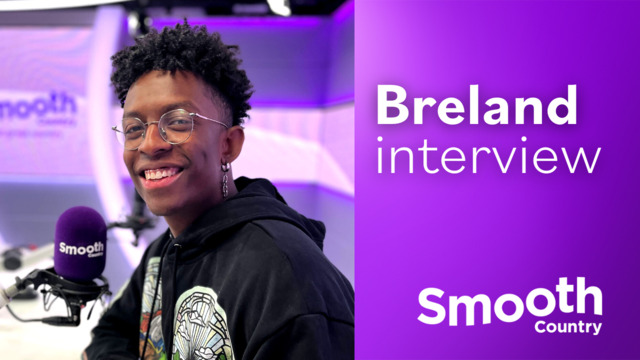 Breland interview: 'My Truck' singer reveals how a New Jersey boy became a country music star
Breland has emerged as one of the most exciting new country stars of the last few years.
The New Jersey-born artist burst onto the scene after finding viral success on TikTok in 2020, and he has since released his debut album Cross Country to great acclaim.
Breland has also teamed up with a host of other artists, including Thomas Rhett, Sam Hunt, Keith Urban and Dierks Bentley to name but a few.
The 25-year-old was recently in the UK as the co-host of the C2C festival in London, and he caught up with Smooth Country's Eamonn Kelly to talk about his career so far.
Watch the interview in full above, or on Global Player.
Speaking about how he discovered country music, considering that New Jersey isn't particularly known for its country artists, Breland explained: "It's kind of just me, I guess Clint Black from back in the day was from Jersey.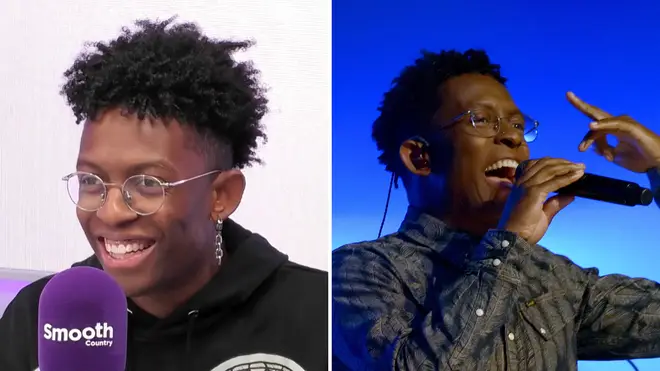 "But the style of country music that I make sounds like the type of country music that somebody from New Jersey might make! If you really think about it, I have all of these gospel and soul influences.
"I lived in Atlanta for a while writing songs in the R&B and hip-hop space, and I feel like I bring all of those influences into country music. So I was a more recent convert to country, but as a songwriter, it's a genre that I appreciate, but I felt like if I were going to do it, I would have to do it more authentically to the sounds that influence me.
"And while country is a more recent part of that experience, there are so many other genres that make up my ear. I think the cross country, what I call it, genre that I'm in, of being able to have the freedom to go as country as I want or as R&B as I want or as pop as I want or as hip-hop as I want."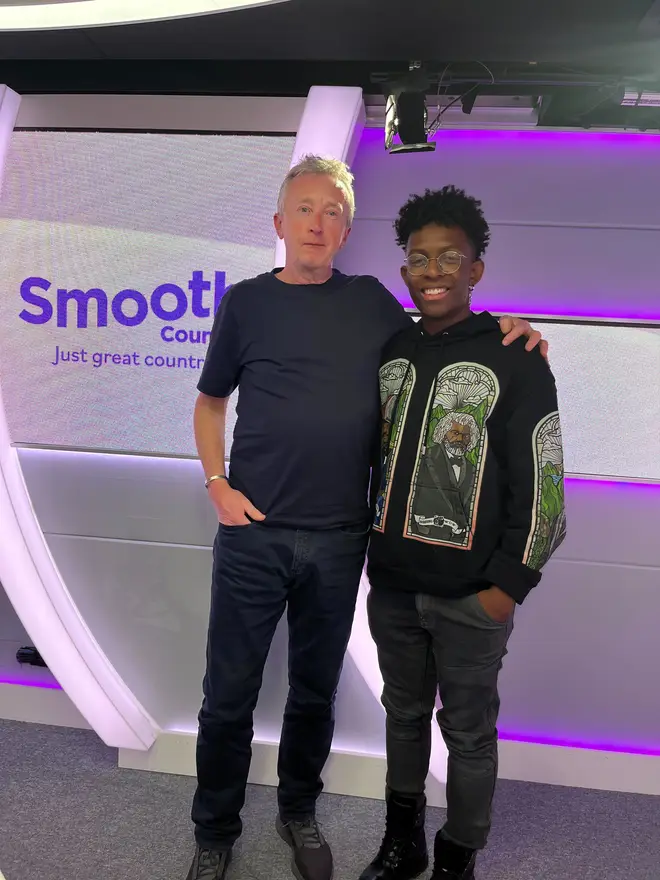 He continued: "That freedom and flexibility makes it a really unique sound. And I think that's why when I play out here or when I play in different parts of the Northeast, I'm able to find success because the listeners can appreciate other genres as well."
Breland also spoke about his recent collaborations with fellow country stars, saying: "There's a lot of great acts that I would love to collab with and whether that's having them on my song or being on their song or even just writing something together and seeing what we land on.
"I've got songs on my album that were written with other artists that are not featured on the songs. I've got a song on my album that I wrote with Ryan Hurd, but he's not on the song. We just wrote it together.
"I've got a song on the album with Sam Hunt that he's not featured on. We just wrote it together. And to me, that's also part of the collaborative process, is figuring out whether it's a story that we come up with together or a story that we actually want to share together publicly."
Watch the interview in full above, or on Global Player.