Carly Pearce interview: Why the country star is "thankful" for her divorce
17 February 2023, 10:30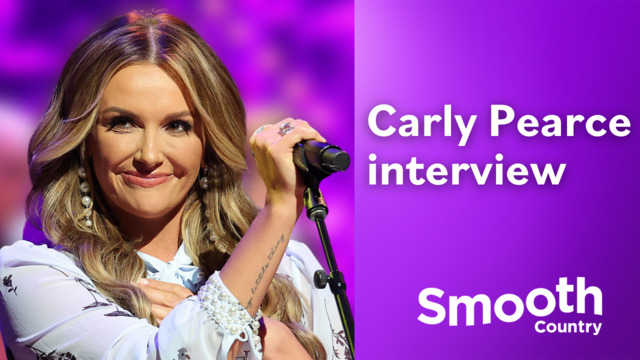 Carly Pearce interview: How divorce inspired new music, and meeting Dolly Parton
Carly Pearce has opened up about how a personal tragedy helped inspire some of her best music yet.
The country star's 2021 album 29: Written in Stone was a fantastic success, spawning the singles 'Next Girl', 'Never Wanted to Be That Girl' and the current hit 'What He Didn't Do'.
Speaking exclusively to Smooth Country's Eamonn Kelly, Carly explained why she was "thankful" for her divorce from her ex-husband in 2020, after just eight months of marriage.
Watch Smooth Country's interview with Carly Pearce above.
Carly said: "I think that every artist is different, but for me, I write from real-life experience. My heroes wrote from real life. They weren't afraid of their lives.
"I want to write music that maybe can be shocking at times. Clearly, writing about a divorce, I don't think we had really seen that in a long time as far as just really going in for it. And so there's just like a level of inspiration where you don't have to try to make something, I guess, embellish something.
Carly Pearce - What He Didn't Do (Official Music Video)
"So for me, I just felt super inspired to write what was happening because it was kind of happening in real time. So what I meant by that is I wish that I could have something so blatant in my life every single time I'm writing a record just to make it the thing.
"Because there was no shortage of song ideas and writing during that process, because I knew exactly what I was going through, if that makes sense. And it felt like there was a lot to say."
She jokingly added: "I guess it was dramatic and it was good, though. I'm thankful for the divorce!".
Carly also teased that she has brand new music coming very soon, saying: "I try to think two steps ahead because quickly it will be time for the next whatever that is.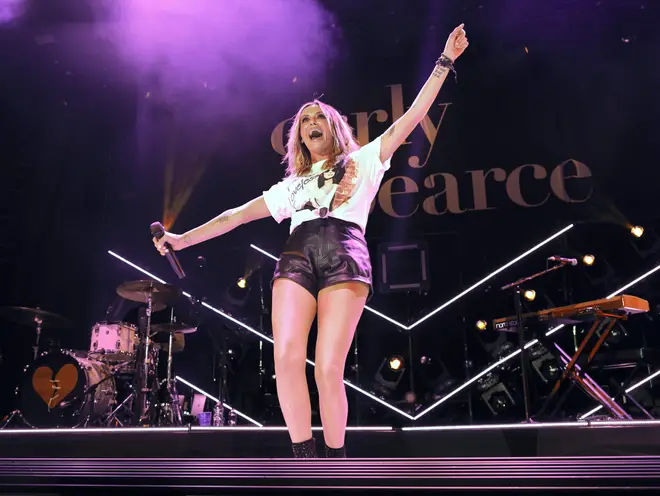 "I have new music coming soon, probably sooner than people think, so I'm very excited for people to get to hear that. 'What He Didn't Do' in the States is sitting in the top ten. So my 29 chapter is coming to a close, which I think is bittersweet.
"I mean, it's been the album that I think I'll forever look back on and be like, that's the one that changed the game for me. But it also has just really inspired me to keep making authentic music, not being afraid of singing about my life and not being afraid to be as country as I want to be.
"We're going to be touring a lot, obviously, with new music. I should probably do something on my own in the fall and I should probably come back to the UK, like, at least in the next year."