Listen to country star Kacey Musgraves' Frozen 2 cover
18 November 2019, 15:53 | Updated: 20 November 2019, 09:17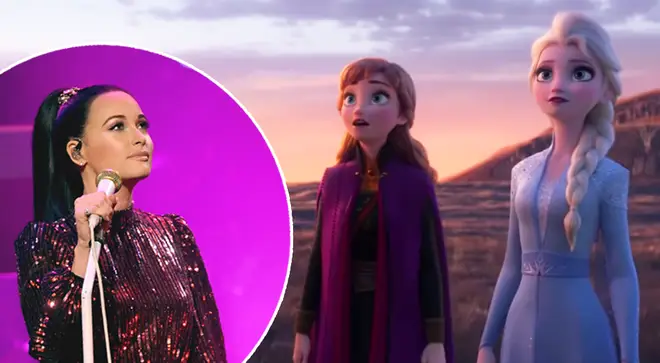 The country singer features on the soundtrack of the highly-anticipated Disney sequel.
Country star Kacey Musgraves has shared her cover of 'All Is Found' from the soundtrack to Disney's Frozen 2.
The much awaited sequel to the hit movie premiered in London last night (November 18), and will hit UK cinema screens on 22 November.
Kacey's cover was originally recorded by Evan Rachel Wood in the movie, who plays Queen Iduna – Anna and Elsa's mother.
Listen to the song below:
Kacey Musgraves - All Is Found (From "Frozen 2"/Audio Only)
You'll be able to hear the cover during the end credits of the animated film – so make sure you stay until the end.
There's plenty of other recognisable names on the soundtrack too, including Panic! At the Disco and Weezer, along with cast members Idina Menzel, Kristen Bell and Jonathan Groff.
Kacey is best known for her hits 'Merry Go 'Round', 'Space Cowboy' and 'Slow Burn', among others.
She recently received the Video of the Year award for her song 'Rainbow' at the 53rd CMA Awards, along with the award for Female Vocalist of the Year.
Move out of the way 'Let it Go', there's a new hit Disney song in town...