Garth Brooks facts: Country singer's age, wife, children, net worth and more revealed
20 January 2021, 15:12 | Updated: 8 February 2022, 17:09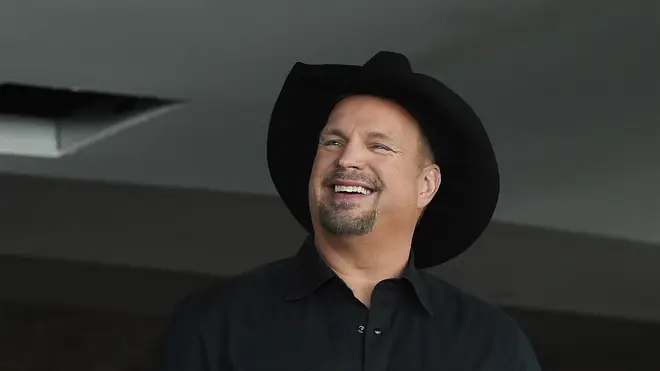 Garth Brooks is one of the most successful recording artists of all time, with sales of 170 million records worldwide.
He is the only artist in American chart history to have had nine diamond albums (The Beatles are second with six), and he arguably helped bring country music back into the mainstream in the late 1980s and early 1990s.
After dealing with various conflicts in his career and personal life, Brooks retired from recording and performing from 2001 to 2005. During this period, he still sold millions of albums through an exclusive deal with Walmart.
He returned in 2005, and began a residency at Las Vegas four years later. He has since had a massive comeback worldwide tour with wife Trisha Yearwood, and released his most recent album Fun in late 2020.
But where is Garth from and when did he get married? Here's all the facts you need about the country icon:
How old is Garth Brooks and where is he from?

Garth Brooks in 1989. Picture: Getty

Garth Brooks was born on February 7, 1962. He celebrated his 58th birthday in 2020.

His full name is actually Troyal Garth Brooks, and he was born in Tulsa, Oklahoma.

He was the youngest child of Troyal Raymond Brooks Jr (1931–2010), a draftsman for an oil company, and Colleen McElroy Carroll (1929–1999), also a country singer back in the 1950s.

His parents had both been married before, with Brooks having four older half-siblings (Jim, Jerry, Mike, and Betsy).

He also has a sister: Kelly.

What are Garth Brooks' most famous songs?

Garth Brooks - If Tomorrow Never Comes (Live) Legendado

Among his biggest hits, include:

- If Tomorrow Never Comes (later a number one in the UK for Ronan Keating)

- The Dance

- Friends in Low Places

- Shameless

- The River

- Lost in You

- More than a Memory

- Papa Loved Mama

- In Another's Eyes

- Make You Feel My Love (Bob Dylan cover, later a hit for Adele)

- That Summer

- Wrapped Up in You

Who is Garth Brooks' wife?

Garth Brooks and first wife Sandy. Picture: Getty

Garth Brooks first married songwriter Sandy Mahl in 1986. The couple separated in 1999, and divorced in late 2001.

He then remarried in 2005, to country singer and cookbook author Trisha Yearwood.

Yearwood and Brooks had been friends and musical partners for a while before starting a romantic relationship. According to Brooks, his first meeting with Yearwood felt like "that feeling when you just meet your wife".

Garth Brooks and Trisha Yearwood in 2019. Picture: Getty

At this time, they were both married to other people. They remained friends during the first half of their careers, and following their divorces they began dating around 2002.

Brooks proposed to Yearwood onstage in front of a crowd of 7,000 in Bakersfield, California. The wedding took place at the couple's home in Owasso, Oklahoma.

How many children does he have?

Garth Brooks' daughter Allie. Picture: Getty

Brooks had three daughters with his first wife: Taylor Mayne Pearl (born 1992), August Anna (born 1994), and Allie Colleen Brooks (born 1996).

In 2013, Brooks became a grandfather for the first time when August had daughter Karalynn with Chance Michael Russell.

What is Garth Brooks' net worth?

Garth Brooks has an estimated $400 million (£294 million).

He also earns around $90 million (£66.1 million) every year.