Garth Brooks honours Keith Whitley at emotional Country Music Hall of Fame induction for late singer
20 October 2022, 17:26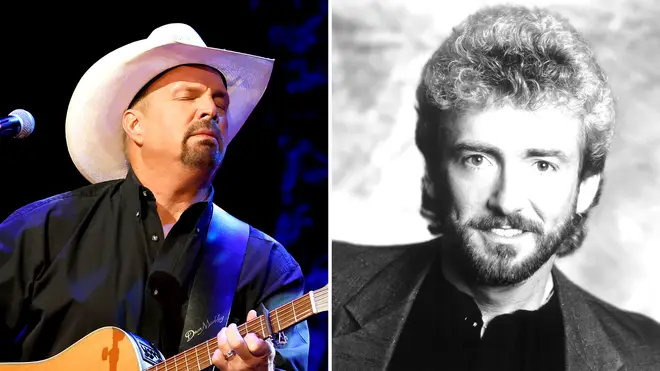 Garth Brooks was on hand to induct the late Keith Whitley into the Country Music Hall of Fame, and it was an emotional moment.
Garth Brooks has been campaigning for Keith Whitley's membership into the Country Music Hall of Fame for many years and the man himself was there to do the honours earlier this week in Nashville.
Following a moving acoustic performance of 'Don't Close Your Eyes', Garth spoke to Whitley's family and the country music industry at the ceremony to celebrate him, as well as fellow inductees Jerry Lee Lewis and record label executive Joe Galante.
"For all country music fans, this night is long overdue," Garth said.
His five-minute induction speech referenced how Whitley was once considered "too country" for country radio, which he compared to calling something "too good".
"The fact that Keith Whitley was too country was a blessing for us. It was probably a curse for Keith," Brooks shared, referencing Whitley's untimely death.
Garth Brooks' Emotional Keith Whitley Tribute Said Everything
Keith Whitley died in May 1989 from alcohol poisoning. His too-short career saw five number one hits, most of which were released after his death.
However, Brooks and the Hall of Fame have now recognized Whitley's big influence on contemporary artists.
"I'm in love with my wife and my wife has me convinced that she loves me," Brooks said, referring to Trisha Yearwood. "But when Keith Whitley does that 'Ca-alls,' ['I Never Go Around Mirrors'], when he drops that whole octave, that woman cannot remember my name."
Whitley's widow Lorrie Morgan accepted the medallion for his family, before giving her speech and revealing that Whitley was just three weeks away from becoming a Grand Ole Opry member when he died.
"He would have never expected this in his life," she said.