HARDY facts: Country singer's age, songs, family, wife and career explained
7 November 2023, 15:29 | Updated: 8 November 2023, 17:23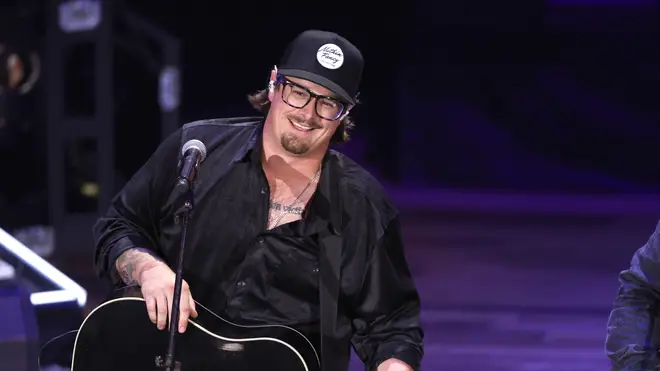 HARDY is one of the most successful and versatile country music artists of his generation.
He has not only written hit songs for some of the biggest names in the genre, but also established himself as a solo singer with a distinctive style and voice.
HARDY grew up listening to music with his father, who introduced him to a variety of genres and artists. He wrote his first song in high school to impress a girl, and later pursued a degree in songwriting at Middle Tennessee State University.
After graduating, he moved to Nashville, Tennessee, where he met and befriended the duo Florida Georgia Line. He became a prolific songwriter for them and other country stars, such as Blake Shelton, Chris Lane, Thomas Rhett, and Morgan Wallen.
Some of his notable co-written songs include 'Simple', 'God's Country', 'I Don't Know About You', and 'Some Girls'.
In 2018, he signed a record deal with Big Loud Records and released his debut EP, This Ole Boy. He followed it up with another EP, Where to Find Me, and a collaborative mixtape, Hixtape, Vol. 1, which featured 17 guest artists.
In 2020, he released his first full-length album, A Rock, which spawned his first number-one single, 'One Beer', featuring Lauren Alaina and Devin Dawson.
His latest album, The Mockingbird & The Crow, topped the country music charts in early 2023, featuring the hit single 'Wait in the Truck' with Lainey Wilson.
HARDY is known for his authentic and relatable lyrics, his blend of country, rock, and pop influences, and his charismatic personality. He has won several awards and accolades, including the CMA Award for Song of the Year for 'God's Country' in 2019.
How old is HARDY and what is his real name?

HARDY is 33 years old, as of October 2023.

He was born on September 13, 1990, in Philadelphia, Mississippi.

His real name is Michael Wilson Hardy.

What are HARDY's biggest songs?

HARDY - wait in the truck (feat. Lainey Wilson) (Official Music Video)

HARDY has released many songs that have been popular among country music fans and critics. Some of his biggest songs are:

One Beer (feat. Lauren Alaina and Devin Dawson): This song was HARDY's first number-one single on the Billboard Country Airplay chart in 2020. It tells the story of how one beer can lead to life-changing events, such as falling in love, getting married, and having a child. The song was also nominated for a Grammy Award for Best Country Song in 2021.
God's Country (co-written by HARDY for Blake Shelton): This song was a huge hit for Blake Shelton in 2019, reaching number one on both the Billboard Hot Country Songs and Country Airplay charts. It also won the CMA Award for Single of the Year and the ACM Award for Single of the Year in 2020. The song celebrates the beauty and spirit of rural America, with references to the Bible, the devil, and the Dixie flag. HARDY co-wrote the song with Devin Dawson and Jordan Schmidt.
Rednecker: This song was HARDY's debut single as a solo artist in 2019. It showcases his humorous and witty lyrics, as he compares himself to other rednecks and claims to be more country than them. The song peaked at number 28 on the Billboard Hot Country Songs chart and number 16 on the Country Airplay chart. It also received a gold certification from the RIAA.
TRUCK BED: This song is the lead single from HARDY's latest album, The Mockingbird & The Crow, which was released in 2023. It features a cameo appearance by comedian King Bach, NFL player Taylor Lewan, and golfer John Daly in the music video. The song is a catchy and upbeat tune about waking up on the wrong side of the truck bed after a night of drinking and partying.
Wait in the Truck (feat. Lainey Wilson): This is the third track on his album The Mockingbird & The Crow. The song tells a story of revenge after domestic violence, where HARDY's character shoots the abuser of Wilson's character and tells her to wait in the truck. The song has a dark and dramatic tone, with a chorus that asks for mercy from God.

Is HARDY married and does he have kids?

HARDY and wife Caleigh Ryan. Picture: Getty

HARDY is married, but he does not have any kids yet.

He married his longtime girlfriend, Caleigh Ryan, on October 29, 2022, in Nashville, Tennessee.

They met on Instagram in 2018 and got engaged in 2020 at the same venue where they first saw each other in person.