Lainey Wilson facts: Country singer's age, songs, boyfriend, family and career explained
8 November 2023, 17:22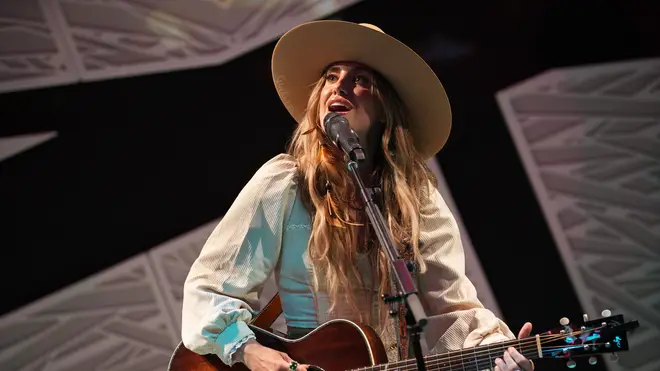 Lainey Wilson is a rising star in the country music scene, with a distinctive voice and a knack for storytelling.
Born and raised in a small town in Louisiana, Wilson grew up listening to classic country songs that inspired her to pursue her musical dream.
He we explore Wilson's life and career, from her humble beginnings as a Hannah Montana impersonator to her recent success as a chart-topping singer-songwriter.
How old is Lainey Wilson and where is she from?

Lainey Wilson is 31 years old as of 2023. She was born on May 19, 1992.

Her hometown is Baskin, Louisiana, a small town with a population of less than 300 people.

She moved to Nashville, Tennessee in 2011 to pursue her career as a country music singer-songwriter.

Her parents are Brian Wilson and Michelle Wilson. Her father is a fifth-generation farmer who taught her how to play guitar and inspired her work ethic and honesty.

Her mother was a schoolteacher who encouraged her to pursue her dreams.

Lainey has one older sister named Janna Wilson, who is an entrepreneur and a designer.

How did Lainey Wilson get her start in music?

Lainey Wilson interview: Childhood, collaboration dreams, Yellowstone debut and more

Lainey Wilson got her start in music when she was only nine years old. She attended a performance of the Grand Ole Opry and was drawn to the country music genre.

She learned to play guitar from her father, who was a farmer, and started writing songs by her preteen years. She also performed as a Hannah Montana impersonator at various events across Louisiana, Mississippi, and Arkansas.

She moved to Nashville in 2011 and lived in a camper trailer outside of a recording studio, where she worked on her songwriting and played small shows. She released her first album in 2014 and her second album in 2016, which charted on the Billboard Top Country Albums list.

She signed a publishing deal with SONY/ATV in 2018 and a record label with BBR Music Group in 2019. She became a rising star in the country music scene with her hit single 'Things a Man Oughta Know', which reached number one on the American country songs chart in 2021.

What are Lainey Wilson's biggest songs?

Lainey Wilson - Things A Man Oughta Know (Official Music Video)

Some of her biggest songs so far include:

"Things a Man Oughta Know": This is Wilson's first and only No. 1 song on the American country songs chart as of 2023. It was released in 2019 as part of her EP Redneck Hollywood, and later included in her debut album Sayin' What I'm Thinkin' in 2021. The song is a ballad that showcases Wilson's vocal range and storytelling skills, as she sings about the lessons she learned from her father and her relationships. It earned Wilson several awards and nominations, including a CMA Award for New Artist of the Year in 2021.
"Smell Like Smoke": This is another song from Wilson's debut album Sayin' What I'm Thinkin', and one of her contributions to the soundtrack for the hit series Yellowstone. The song is a reflection of Wilson's personality and attitude, as she describes herself as a "southern-fried, dropped-in-the-grease kinda hippie" who has been through some tough times but still keeps going.
"Watermelon Moonshine": This is a song from Wilson's Bell Bottom Country, a project that she released in 2020 to showcase her unique style of country music that blends traditional and modern elements. The song is a summer anthem that celebrates the simple pleasures of life, such as drinking homemade moonshine, swimming in the river, and dancing under the stars.

Lainey Wilson reveals the story behind 'Things a Man Oughta Know'

Is Lainey Wilson dating anyone?

Lainey Wilson and Devlin Hodges. Picture: Getty

She is in a relationship with Devlin 'Duck' Hodges, a former NFL quarterback and a real estate agent.

They made their public debut as a couple at the ACM Awards in May 2023, but they have been dating for over two years.

They met through social media after Wilson wore Hodges' Steelers jersey during a performance in Pittsburgh in April 2023.