Jason Aldean defends new song 'Try That in a Small Town' over allegedly "promoting violence"
24 July 2023, 16:15 | Updated: 25 July 2023, 11:29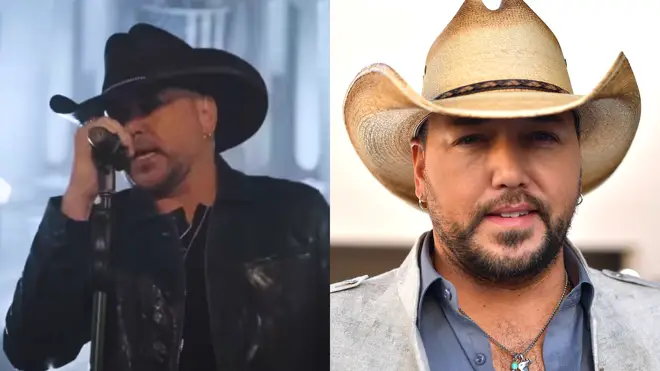 Jason Aldean has hit back at claims that his new song has an anti-Black Lives Matter protest message, and that he is inciting violence.
Days after its debut, Country Music Television yanked Jason Aldean's song 'Try That In A Small Town' off the air on Monday.
Jason Aldean, 46, responded to the criticism on Twitter by labelling it "dangerous" and "meritless."
He was charged with "promoting violence" by fellow singer Sheryl Crow, another country music icon.
The song was unveiled in May, but the video wasn't released until last Friday, and it immediately sparked criticism.
The three-minute video includes footage of crimes captured on CCTV as well as demonstrators in masks, Molotov cocktails, and a burning American flag.
Aldean sings: "Well, try that in a small town, see how far ya make it down the road."
Jason Aldean - Try That In A Small Town (Official Music Video)
Communities "full of good ol' boys, raised up right" and "a gun that my granddad gave me" is also mentioned in the song.
The video was filmed in Columbia, Tennessee, in front of a courthouse. The structure was also the site of the 1927 lynching of young black man Henry Choate by a white mob.
Aldean, though, asserted on Twitter on Tuesday that the song is not about race but rather a celebration of small-town values.
The singer said: "In the past 24 hours I have been accused of releasing a pro-lynching song (a song that has been out since May) and was subject to the comparison that I (direct quote) was not too pleased with the nationwide BLM protests.
"These references are not only meritless, but dangerous."
The acclaimed country music performer was speaking a day after CMT removed his video from broadcast.
In his tweet, he said, "Try That in a Small Town, for me, refers to the feeling of a community that I had growing up, where we took care of our neighbours, regardless of differences of background or belief."
It was criticised for sending a message of division.
Sheryl Crow tweeted in response to Jason Aldean's post: "I'm from a small town. Even people in small towns are sick of violence. There's nothing small-town or American about promoting violence."
"This is not American or small town-like. It's just lame,"
Pro-gun control Tennessee lawmaker Justin Jones tweeted: "We have an obligation to condemn Jason Aldean's heinous song calling for racist violence. What a shameful vision of gun extremism and vigilantism."
However, Aldean's supporters came to his aid.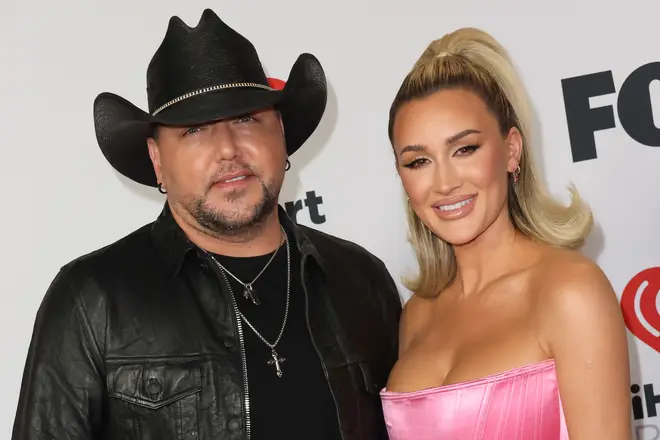 The media, according to one comment on the YouTube video, "celebrate" rap songs that promote violence, "but a video by a country singer about self-defense and neighbours looking out for each other is banned".
Jason Aldean declared, "NO ONE, including me, wants to continue to see senseless headlines or families ripped apart".
'Try That In A Small Town' topped Apple's iTunes download chart on Wednesday, while its YouTube video has as mostly positive reaction in terms of upvotes.