Maren Morris announces she is quitting country music for good
15 September 2023, 20:09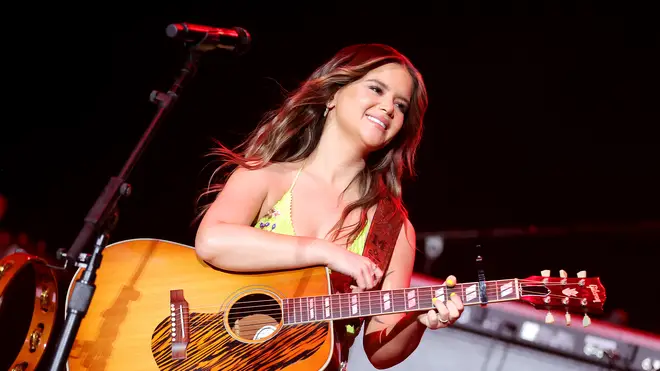 Maren Morris, the Grammy-winning singer-songwriter who rose to fame with her country-pop crossover hits, has announced that she is leaving the country music genre for good.
In a new interview with the Los Angeles Times, Morris revealed that she is working on her third studio album, which will explore a broader range of musical influences and styles.
She also released a two-song EP titled The Bridge on September 15, which she described as "a connection between my country past and wherever I decide to go next."
Maren Morris has been vocal about her dissatisfaction with the country music industry and its politics, especially regarding the racism, sexism, and homophobia that she has witnessed and experienced.
She has also clashed with some of her peers, such as Morgan Wallen and Jason Aldean, over their controversial actions and statements.
Morris told the Los Angeles Times that she felt "very, very distanced" from the genre and that she wanted to "burn it to the ground and start over." She added: "But it's burning itself down without my help."
The Bridge EP showcases Morris's departure from the country music sound and aesthetic. The first song, 'The Tree', is a metaphor for the toxic "family tree" of the industry, which Morris said she hung around longer than anyone should. The accompanying music video features Morris burning down a small town with signs that read 'Go Woke, Go Broke', 'I Believe In God & Guns' and a 'Don't Tread On Me' flag.
Maren Morris - The Tree (Official Video)
The second song, 'Get The Hell Out Here', is a reflection of Morris's burnout and self-doubt, as well as her decision to focus on her own power and happiness. The music video shows Morris walking away from a burning car with a license plate that reads 'COUNTRY'.
Morris said that she still has hope for the genre and that she does not want to have an adversarial relationship with it. She also expressed gratitude for her fans and collaborators who have supported her throughout her career.
She said that she is excited to experiment with different genres and producers, such as Greg Kurstin and Jack Antonoff, who worked on The Bridge EP. She said that she has "kind of said everything I can say" in country music and that she is ready to move forward.
Maren Morris's The Bridge EP is available now on all streaming platforms. Her third studio album is expected to be released in 2024.