The Masked Singer: Astronaut revealed as country star Hunter Hayes
30 April 2020, 14:44 | Updated: 23 December 2020, 11:07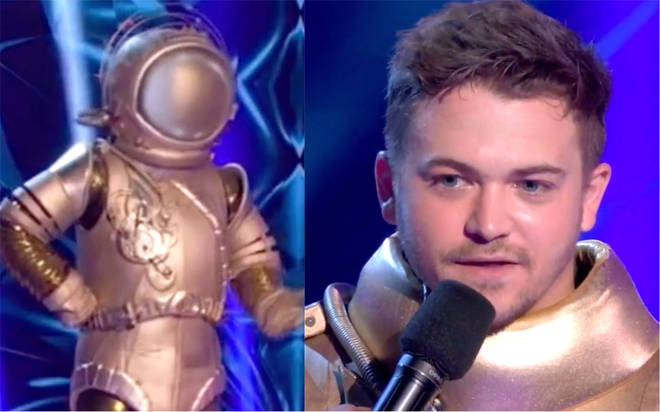 Country singer Hunter Hayes was revealed to be the Astronaut on the latest episode of The Masked Singer USA.
The 28-year-old five-time Grammy award winner joked that being in disguise at the Astronaut was "out of this world".
After taking off his mask, Hunter smiled: "It's been an unbelievable experience.
"This time in my life is a great chance for me to hit a reset button, and to try a bunch of things that I was scared of… and this show is full of those.
"I've never danced properly before, I've never worked on choreography.
"Trying new songs, trying new things with my voice? It's just been incredible."
Nicole Scherzinger, 41, had guessed correctly that it was Hunter after a clue made the judge realise they had performed at the same concert.
She told Hunter: "For me, you've been my personal favourite on the show so far because week after week you wear your heart on your sleeve.
"You have this beautiful spirit and energy behind you and I'm so excited for the world to see this new restart for you."
Nicole told her fellow judges: "I remembered because I loved him, and I loved his voice."