Miranda Lambert stops a live show to slam selfie-taking fans, and a fan hits back
18 July 2023, 11:31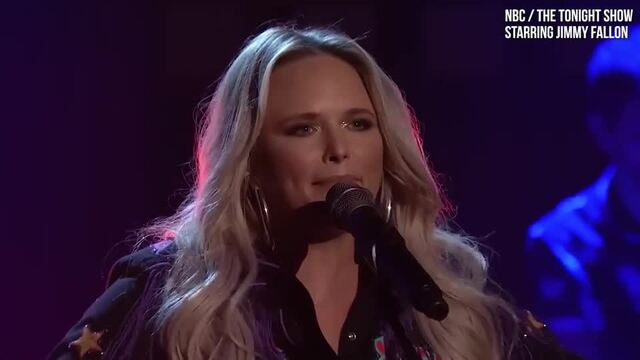 Miranda Lambert performs on Jimmy Fallon
Miranda Lambert isn't happy with influencers not paying attention.
Miranda Lambert paused a live show mid-song to take issue with fans taking selfies instead of paying attention to the music.
The crossover country star is currently performing her Velvet Rodeo residency in Las Vegas, which debuted last autumn at the Zappos Theater before returning this spring at the Bakkt Theater.
"I'm gonna stop right here for a second, I'm sorry" Miranda said as she paused during her song 'Tin Man'.
"These girls are worried about their selfie and not listening to the song. It's pissing me off a little bit.
"I don't like it, at all. We're here to hear some country music tonight, I'm singing some country damn music... shall we start again?"
Video footage of the incident circulating on social media show many fans applauding Miranda, though other have also taken issue with her actions.
One of the women in question who was taking the selfie told NBC News that she understands Lambert may have been concerned by the resent spate of artists having objects thrown at them, but she thought the response was disproportionate.
"It was 30 seconds at most," social media influencer Calin said. "We took the picture quickly and were going to sit back down."
She added: "It felt like I was back at school with the teacher scolding me for doing something wrong and telling me to sit down back in my place,
"I feel like she was determined to make us look like we were young, immature and vain. But we were just grown women in our 30s to 60s trying to take a picture."
One of the group later posted the selfies taken during the incident on Instagram.
They were captioned: "These are the 2 pictures we were talking when Miranda Lambert stopped her concert and told us to sit down and not take selfies 😱"