Old Dominion interview: Matthew Ramsey breaks down duets with Blake Shelton and Megan Moroney on new album
6 October 2023, 09:30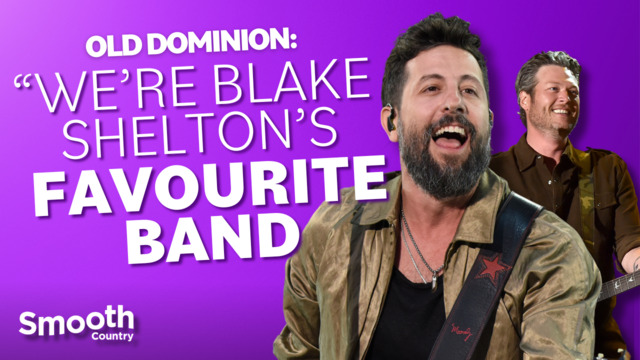 Old Dominion's Matthew Ramsey interview: New album, Blake Shelton and Megan Moroney duets!
Old Dominion are fast becoming one of the greatest country bands of all time.
The Nashville band are back with their fifth studio album Memory Lane, released today (October 6), featuring the hit singles 'Can't Break Up Now' and the album's title track.
Smooth Country's Eamonn Kelly caught up with singer-songwriter Matthew Ramsey about the new album, including the different collaborations that took place.
Talking about the process of making a new album and how its location could inspire it, Matthew said: "We were actually in Jimmy Buffett's studio and you're surrounded by all of his memorabilia and it's kind of like a little time capsule when you walk in there.
"His whole crew and everybody runs it. So it's like you kind of can't help but be immersed in this lifestyle and it takes the pressure off a little bit and you're relaxed and it really sets a tone for the entire album."
Old Dominion, Megan Moroney - Can't Break Up Now (Official Music Video)
Paying tribute to the late Jimmy Buffett, he said: "Obviously losing him was a tough loss for everyone and we didn't really get to work hand in hand with him, even though we had plans to.
"But obviously things took a turn for him. But, yeah, we feel very honoured and that we got to go in there and sort of experience that."
Opening up about the album's collaborations, Matthew spoke about how they teamed up with up-and-coming country singer Megan Moroney on the track 'Can't Break Up Now'.
"Yeah, it can happen both ways. This one in particular had sort of been around. We had this song, we've had it for a number of years, three years probably, and we knew it was going to be a duet, we knew it was a powerful song, we knew we wanted to record it with the right person, we just didn't know who that was.
"And then when Megan burst onto the [scene] with such an incredible song and such an incredible voice and such really a vision for herself as an artist at a very early stage in her career, that's really admirable of her. So we really love that, we really responded to that.
"So we thought, well, this seems like this could be a really good person to be on this. So it was just a matter then of shooting it over to her and see if she liked it."
As for Blake Shelton's involvement, he added: "That one was sort of the opposite. That one did just sort of fall in our laps because you cross paths with people like Blake all the time and you're cordial to each other, you have a laugh.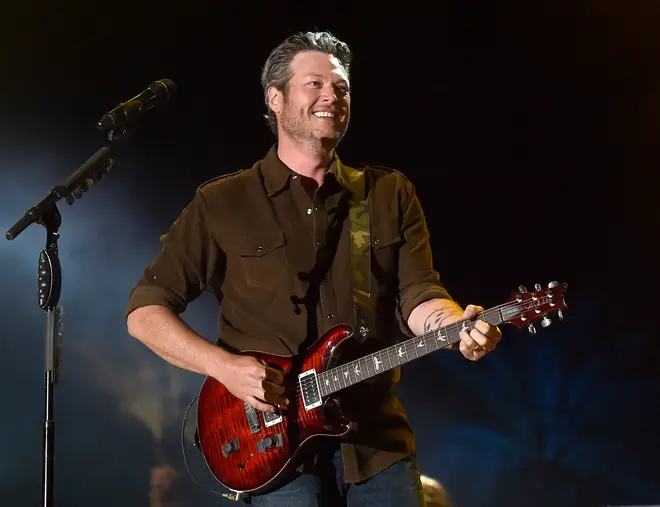 "And he just kept saying, like, 'you guys are my favourite band, I love you guys'. And then finally one day he was like, 'look, what do I got to do? I want to sing with you guys. How do we make that happen?'.
"So in this album process, we just sent him a handful of songs and just said, we think these would be good, but anything you want to record with us, you just let us know. So he chose 'Ain't Got a Worry'.
"Then the next time we saw him, we were actually in the same recording studio as him, just down the hall. So we were like, hey, knocked on the door and said, 'you want to sing this right now?' And he's like, 'yeah, sure'. So it just was very easy."
Old Dominion's Memory Lane is out now.