Shania Twain, 57, strips naked for fantastic new single 'Waking Up Dreaming'
26 September 2022, 13:52 | Updated: 22 February 2023, 15:58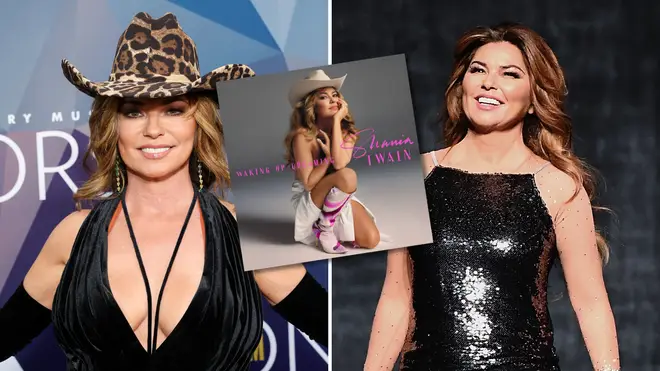 Shania Twain has proudly released her long-awaited new single 'Waking Up Dreaming', and it's a fantastic comeback.
The country superstar's new song is the first on her new record label Republic Nashville, ahead of her sixth studio album, and her first since 2017.
The single comes with a fresh photoshoot, which sees the 57-year-old pose naked, something which she found inspiring.
Shania told The Sun: "I styled that photograph myself. It was all about taking off the bra, taking off the shirt, tying the shirt around my waist.
"This is a statement of being comfortable in my own skin and just being really myself."
The new single follows her recent Netflix documentary, as well as the news that she will be playing Mrs Potts in an upcoming Beauty and the Beast TV special.
Speaking about the new single, Shania said: "Every time I get to announce something like this I get such a rush of adrenaline and nerves - it never gets old.
"I am super excited to share with you that my new song 'Waking Up Dreaming' is coming out this Friday!! I've spent the last couple years working away on new music... on my documentary... on the Vegas residency and it's been such a creatively fulfilling time for me, I can't wait for this next chapter and Waking Up Dreaming is just the start.⁠"
'Waking Up Dreaming' is out now.