Tenille Townes recalls incredible moment she sang with Shania Twain aged 9
18 October 2023, 11:59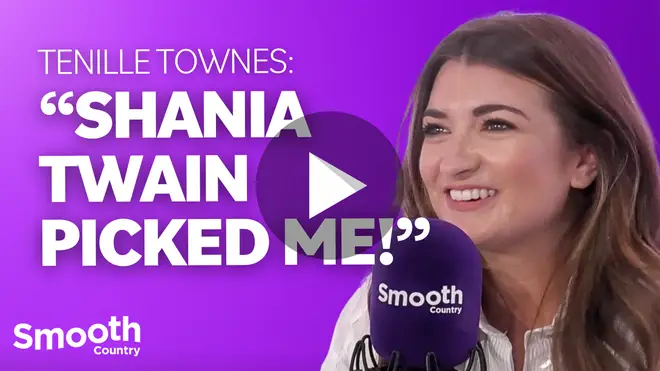 Tenille Townes has become one of the most exciting country singers of the past few years.
Tenille Townes is a rising star in the country music scene, who has won multiple awards and recognition for her heartfelt songs and powerful vocals.
Born and raised in Grande Prairie, Alberta, Canada, Townes started singing at a young age. She released her first album, Real, in 2011, when she was 17, and was nominated for a Canadian Country Music Award for Female Artist of the Year.
She moved to Nashville in 2013 to pursue her musical career, and her breakthrough single, 'Somebody's Daughter', reached number one on the Canadian Country chart. She soon toured with Miranda Lambert and Little Big Town on their joint Bandwagon Tour, and released her third album, The Lemonade Stand, in 2020.
In 2023, she teamed up with fellow Canadian star Bryan Adams on the excellent song 'The Thing That Wrecks You', giving her another hit in her home country.
Her first taste of fame and music however, was when she sang on stage with her hero Shania Twain, when she was aged just nine years old.
Tenille opened up about the incredible moment with Smooth Country's Eamonn Kelly, which you can watch above or on Global Player here.
"A crazy story, but I grew up listening to all different kinds of music and just always loving to sing. And one of my heroes was Shania Twain," she said.
"And I knew all the words to her songs. And my family saved up and got tickets for a Christmas present. And so we went and we took the five-hour drive from my hometown to go to this concert. And I was so excited. I made the sign. It said, 'Shania, can I please sing with you?'
"And I asked my mom to glue gun me a costume to look like her Miami concert DVD. I'd watched this DVD, like, a million times. So I had the yellow ponytail and I had the yellow stripe down my pants, and I was just rocking out at this concert.
"And there's something, when you're nine years old, like, you just actually believe that anything is possible. There's just no question in my mind that I was going to sing with Shania Twain that night. It was just going to happen. And my mom was like, 'okay, let's brace ourselves here'.
"Let's adjust expectations. But three quarters of the way through the show, she walks around the stage, and I still can't believe it, but she reached her arm out and out of an arena of 18,000 people, she picked nine-year-old me. And I grabbed her hand and I threw the sign behind me.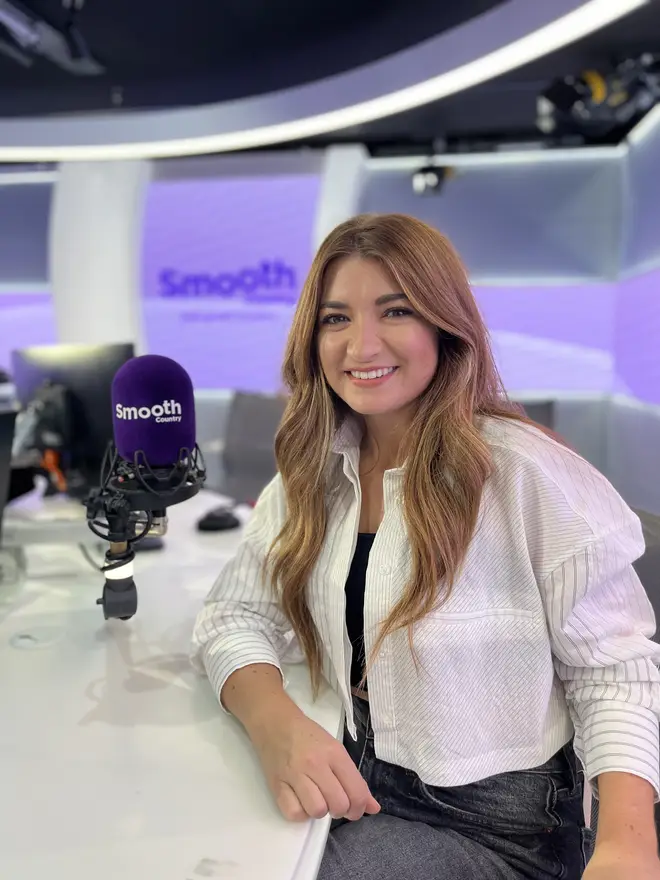 "And I remember her stage had three tiers, and so I ended up on the top tier of the stage and the song finished. And she kept passing me the mic and I just sang it with her, holding her hand. And the song finished and the crowd's cheering, and I couldn't see anything because it's like the lights up there, it just looks like a black curtain. You can't really see anybody, but I could hear everything, and I was just like, 'Am I awake? Like this is Shaniah beside me?'
"But it was just magical. And she lit a fire in me that night that I still feel to this day. And that's my dream now, is to just keep paying that forward to the next little dreamers.
"And I'm so excited because later this year we're getting to open up for her on her tour and it'll be almost 20 years to the month that we'll play back in the arena or in the city that happened."
Tenille also opened up about collaborating with another hero, Bryan Adams. She said: "It was very much a wild moment. And that all happened from a crazy happenstance.
"Like, I literally ran into him on a staircase in a music studio and I was at the top floor and I could see him starting to walk up the stairs and I was like, 'oh my God, don't freak out. Like, this is Bryan Adams'.
"And I was definitely freaking out and I got to talk to him for a moment and I just was thanking him for his music and his path and it's been so inspiring to me. And so we left, we were waiting for the Uber in the lobby of the studio and I said to my manager, I was like, 'how cool would it be to sing a song with Bryan Adams one day?' Like, let's just put that out into the universe, put it on the bucket list and then it just sort of stuck with me.
"And I had this song that I'd written, or started writing a while ago and I just thought his voice would sound really cool on it. And so we were in the studio the following week, my band and I, and we just recorded it for the pipe dream.
Tenille Townes, Bryan Adams - The Thing That Wrecks You (Official Music Video)
"I sent it off and I still can't believe this, but he got it two days later and I got an email from him saying he heard the song and he'd absolutely love to sing on it and now it's out in the world. It's called the thing that wrecks you. So I can't believe that happened. He was wonderful to say yes to do that, and I've learned so much from him in the process of the song and that was really special to me."
Tenille Townes is not only a talented singer and songwriter, but also a compassionate supporter of charities. She has raised over $1.9 million for Sunrise House, a shelter for homeless youth in Alberta, through her annual fundraiser, Big Hearts For Big Kids.
She also partnered with Girl Scouts of Middle Tennessee Troop 6000 to raise awareness and funds for girls experiencing homelessness.