Shania Twain reveals the real reason she chose Brad Pitt in 'That Don't Impress Me Much'
25 August 2023, 20:55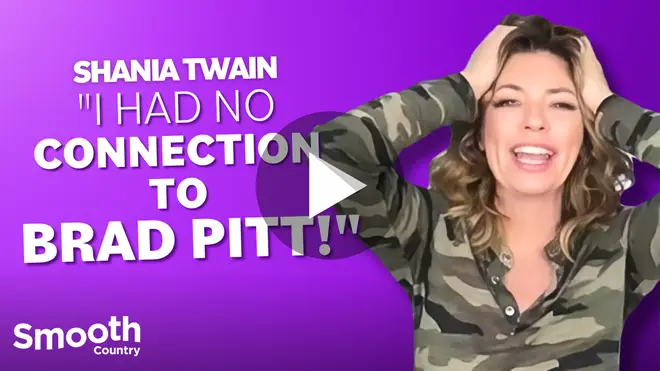 In 1998, Shania Twain released what would become the biggest-selling country album of all time, Come On Over.
25 years on, Shania has opened up about the historic album, joining Smooth Country's Eamonn Kelly to talk about how the album was made, sharing insights into how each song was written and what the album means to her 25 years later.
You can listen to the full interview special on Smooth Country here, and can also watch it back above or head to Global Player here.
In the interview, Shania breaks down the album's biggest hits, including 'You're Still the One', 'Man! I Feel Like a Woman', 'From This Moment On' and 'That Don't Impress Me Much'.
Shania reveals just why Brad Pitt was chosen for lyrics in 'That Don't Impress Me Much', and how one of her songs was originally intended for her friend Celine Dion.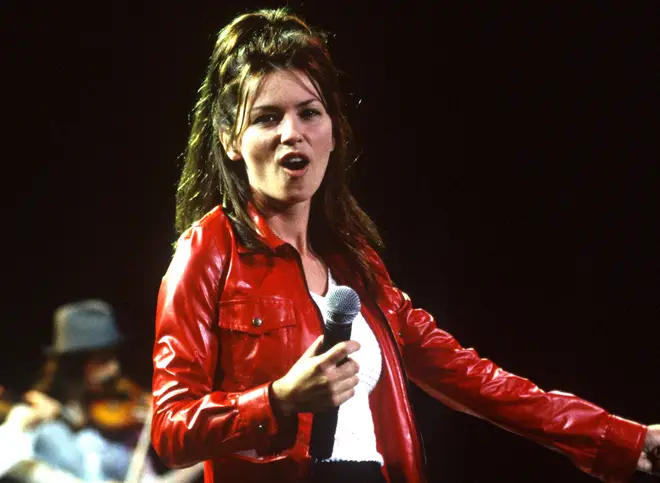 Talking about the album to Eamonn, Shania said: "I had no clue how big it was going to end up. I have to be really honest, there were some elements of the album that were undeniably strong from my point of view.
"It doesn't mean that, you know, that other people are going to feel the same way. Certainly would not have expected there to be 12 singles. In fact, as those singles were rolling out and then demand was growing, I was literally chasing those hits. I could barely keep up. I was making videos, editing videos, photo shoots, magazine covers.
"It was just I was physically running through that whole huge moment in my career and a long one. And now we're talking about the Diamond Edition 25 years later. I'm actually only really celebrating the success of it now.
"I only have the headspace to celebrate it now. So it's a great feeling. I'm so glad that it's come around to this full circle moment."
On the importance of 'Man! I Feel Like a Woman' and how it became a feminist and LGBTQ+ anthem, she said: "You know what the title really just means? Man, I'm happy to be myself. Like, how great is it to be me? That's what it is.
"And I was at a point where I was just starting to really learn how to embrace loving being a woman. There's so many things in my youth that made me really not think it was an advantage to be a woman, but I was really starting to feel like, I think there's a lot of really awesome things about being a woman, and that's a whole that's a longer story.
"But the statement that that statement really was true to me at the time. I was in the mode of grabbing my female self by the horns and taking it on for the good and the bad of it."
On the reason behind Brad Pitt's inclusion in her lyrics, Shania revealed: "I know this doesn't sound like a very thoughtful reason, but when you're a songwriter, you're always drawing from inspiration. A lot of that inspiration is whatever it is that's around you. I take everything in very peripherally.
Shania Twain - That Don't Impress Me Much (Official Music Video)
"And Brad Pitt's photo and name was just everywhere at the time. It was for one reason or another. There was always a reason why Brad Pitt was on a cover ten covers at a time. He was in paparazzi headlines and big movie. He was everywhere. And the lyric that I was looking for, the syllable flow of it was perfect, short and sweet. Brad Pitt.
"And that's it. It just worked perfectly for all those reasons. And I had no connection to Brad Pitt and still have no connection to Brad Pitt. I don't know how he feels about it or whatever, but we're both still around after all these years, which I think is kind of a cool parallel."
She also came close to writing a song for Celine Dion before she ended up recording it herself. On the history of 'From This Moment On', she said: "I wrote that song in my head. It's something that I do a lot at the same time as other things. When I'm playing tennis, I write. When I'm riding a horse, I'm writing. When I'm cooking, I'm writing.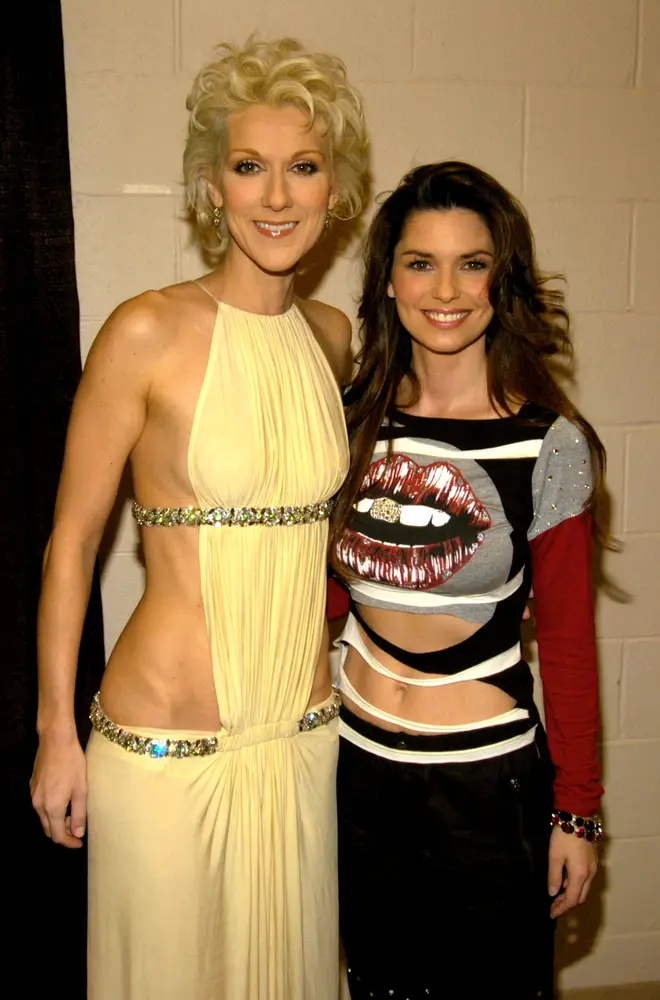 "So I'm at a football game and I'm writing. I'm writing from this moment on. And as I'm writing the melody, I'm thinking, this is a Celine Dion song. It's a perfect melody. I'm writing the flow of the people, the lyrics with her in mind, the whole thing's with her in mind.
"And my dream was for her to record it, but she never heard it because Mutt [Lange] made sure that I recorded it and he wanted it to stay as my record, which is great. I'm glad it all turned out so fabulously. But that dream never came true. I think it would have been as or more fabulous if she had done."
Shania Twain releases her Diamond Edition of Come on Over today (August 25).
Watch the interview back on Global Player here.