Downton Abbey's Allen Leech and wife Jessica Blair Herman reveal pregnancy at film premiere
10 September 2019, 10:27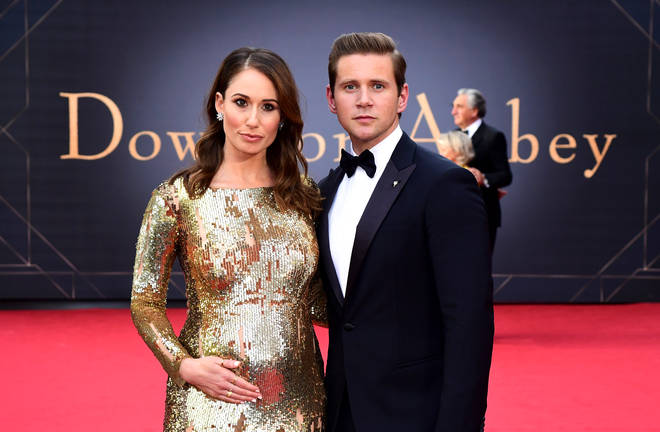 Downton Abbey actor Allen Leech made a red carpet appearance at last night's premiere along with his wife Jessica Blair Herman, who had big news to reveal.
Allen and Jessica announced that they are expecting their first child together.
The actor - who plays Tom Branson in the period drama - posed for photographs with wife Jessica, who showed off her baby bump at the Leicester Square premiere.
Jessica wore a figure-hugging gold sequin gown, while Allen wore a tuxedo.
The couple got married earlier this year, with Allen telling The Sun: "She is absolutely blooming.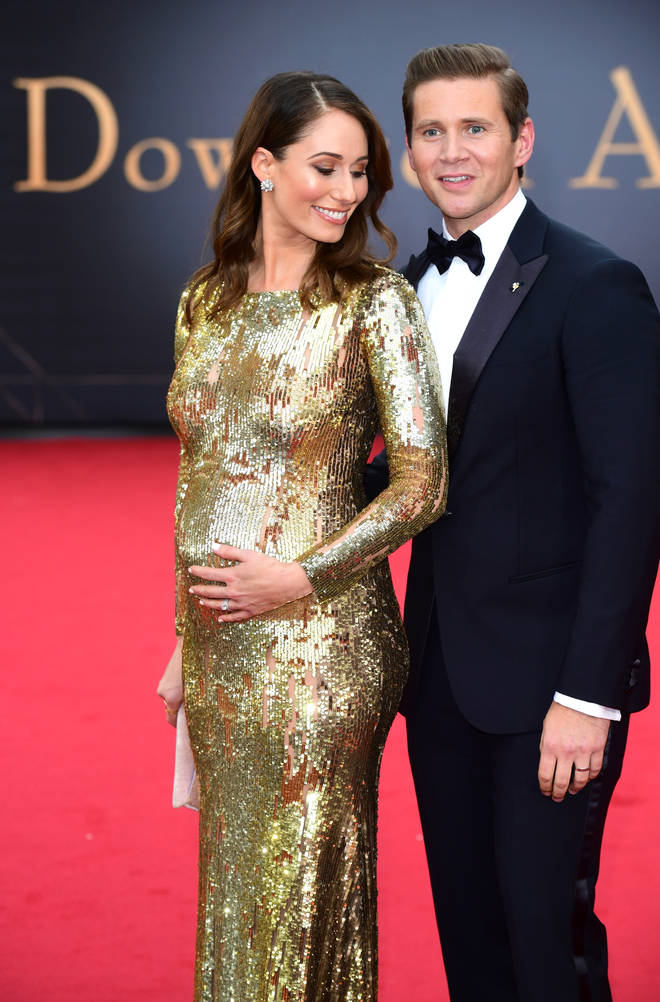 "She is five months pregnant today. I'm nervous."
It comes after the cast of Downton Abbey, which is due for UK release on September 13, visited the Smooth Radio studios to reveal show secrets to Kate Garraway.
Hugh Bonneville revealed to Smooth Radio that he is preparing himself for a second film, despite the first one having not yet been released.
Hugh, Michelle Dockery and Laura Carmichael all revealed their hope for a second cinema outing during an exclusive chat with Kate Garraway.
Kate asked the cast: "Is there going to be another movie and would you do it?" with Hugh, who plays Robert Crawley, Earl of Grantham, instantly replying: "Yes!"

Laura, who plays Lady Edith Crawley, agreed, adding: "We would do it! Yeah! I hope so. It was fun."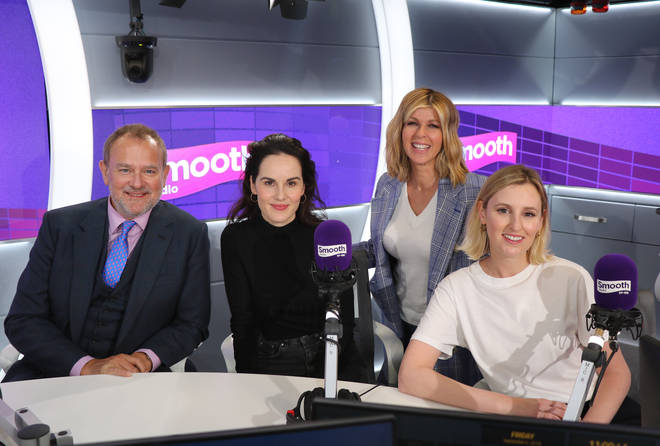 Michelle, who portrays Lady Mary Crawley, stepped in to note there were currently no details about a follow up, telling Kate: "Yeah, we don't know yet if there's going to be another one, but we hope so."
Hugh went on to laugh: "We'll do one even if there isn't. We'll do one of our own. We'll get our own camera. Do it on an iPhone," as Laura chuckled: "Yes! We'll just do it on the phone."
Michelle cheekily added: "We'll shoot a scene in the bath."