Anita Rani: Strictly star's husband, career, age, children, and more facts
11 March 2019, 16:24 | Updated: 11 March 2019, 16:26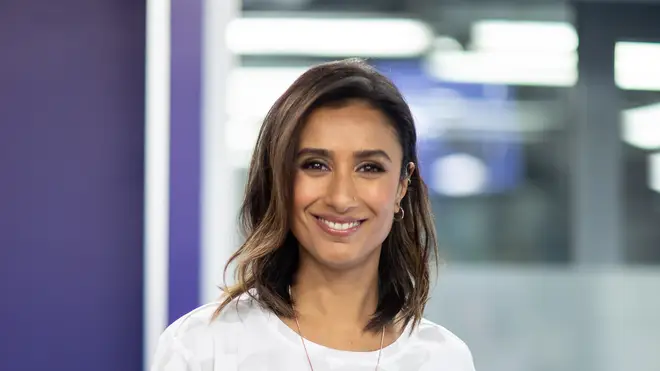 Anita Rani is taking the broadcasting world by storm, and now she returns to Strictly Come Dancing for the Christmas special.
Anita Rani has made a big impact in recent years, and here's everything you need to know about the TV and radio presenter:
Anita Rani's age: how old is she?

Anita Rani, born Anita Rani Nazran, was born on October 25, 1977 in Bradford, England.

She celebrated her 41st birthday in 2018.

Anita Rani's husband: who is she married to?

Anita at her traditional Indian wedding in 2010.

Picture: Anita Rani / Instagram

Anita met her husband Bhupi Rehal, a technology executive for an advertising agency, in a London party.

He proposed six months after they met and they had a three-day Indian wedding for 450 people in Bradford.

"I call it my Punjabi sweat-fest. It was incredible but it wasn't intimate; it was all about our families, while my non-Indian friends were doing very individual things like writing their own vows." she said.

Anita Rani on motherhood: does she have any children?

Anita and Bhupi don't currently have any children, and she doesn't seem to be thinking of slowing down her career any time soon.

"Women can have babies in their 40s," she said.

"I think if anyone sits in judgment over women having children older then they need to grasp the real world. It's wonderful that women can work as much as they want to and then have a kid later if they want to. I feel fit as anything, super-energetic, it's all good."

Anita Rani's career: what has she done?

Most recently, Anita was on the BBC presenting team covering Prince Harry and Meghan Markle's wedding.

From 2011 until 2015, Rani presented Four Rooms (Channel 4) where unique objects are offered for sale to specialist dealers.

Since 2015, she has co-hosted BBC's Countryfile and she often hosts The One Show.

She also won the first The Great Sport Relief Bake Off and took part in Who Do You Think You Are, tracing back her Indian lineage, in 2015.

In 2018, Anita was honoured with 'Outstanding Achievement in Television' at The Asian Awards.

Anita Rani on Strictly Come Dancing: Where did she finish?

Anita Rani & Gleb Savchenko Jive to 'The Boy Does Nothing' - Strictly Come Dancing: 2015

Between October and December 2015, Rani participated in the 13th series of Strictly Come Dancing, where she reached the semi-finals.

Following this, she hosted the 2017 Strictly Tour around Britain, replacing previous host Mel Giedroyc.

She also returned for 2018's Christmas special of Strictly Come Dancing alongside Caroline Flack and Aston Merrygold.