Great British Bake Off 2020: Who is Dave Friday? Age, job and partner revealed
27 October 2020, 16:29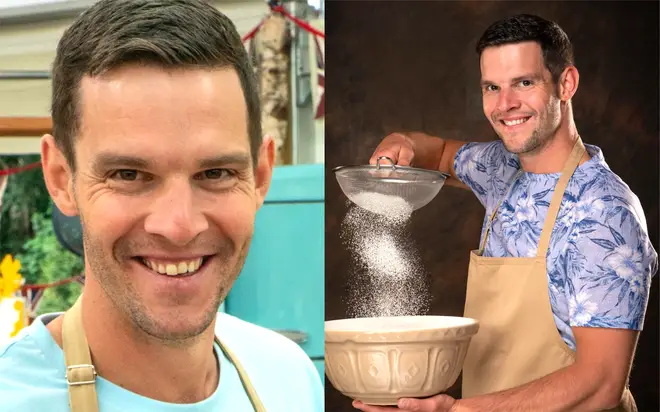 Who is GBBO contestant Dave Friday? Well, here's all you need to know about the baker including his family, Instagram and job away from baking.
TRAILER | The Great British Bake Off | Coming soon
Production for the new series of Bake Off was delayed due to government coronavirus restrictions, with this year's contestants having to isolate in bubbles for the duration of filming.
But now the new GBBO series is back and contestant Dave Friday is here hoping he can win this year's baking crown.
So who is Dave? What's his job? And how old is he? Here's what you need to know:
How old is Dave and what's his job?

Great British Bake Off 2020 contestant Dave.

Picture: Channel 4

Aged 30, Dave is an Armoured Guard from Hampshire.

Is Dave married? Who is his girlfriend?

The Great British Bake Off 2020 baker Dave.

Picture: Channel 4

No, but Dave currently lives with his girlfriend in their first home together.

Why did Dave apply for The Great British Bake Off 2020?

The Great British Bake Off line-up 2020.

Picture: Channel 4

As a child, Dave rarely ventured into the kitchen to cook, relying entirely on his mum's cooking. However, after leaving home, he taught himself to bake.

He loves filling his kitchen with fancy, colourful gadgets and he even chooses his appliances with Bake Off in mind.

Dave bakes at least once a week – and always while listening to his favourite punk rock bands.

When he's not baking, Dave can be found pursuing his other passions – cars, DIY, and taking his dog and cat for walks.

What's Dave's baking style like?

The Great British Bake Off 2020: Judges and presenters.

Picture: Channel 4

Dave's baking style is innovative and imaginative and his strengths lie in bread. Pretzels, brioche rolls, and baguettes are Dave's particular favourites.

He also love baking decoration – he especially enjoys a mirror glaze to give his bakes a professional-looking finish.

Dave said: "My strengths are the ability to learn from mistakes, take criticism and use it to improve.

"I am incredibly determined and see the positive in every situation. 

"Weaknesses would be feeling overwhelmed when mess builds up and struggling with some baking jargon. And French words!"

Is GBBO contestant Dave Friday on Instagram?

You can follow Dave on Instagram @dave_friday_bakes. Not only does he share his cakes and bakes but also shows off lots of his personal life.
Meet all the 2020 Great British Bake Off contestants:
- Loriea - eliminated in week 1
- Mak - eliminated in week 2
- Rowan - eliminated in week 3
- Sura - eliminated in week 4
- Linda - eliminated in week 5
- Dave
- Hermine
- Laura
- Lottie
- Marc
- Mark
- Peter