Who is Jamie Finn from Bake Off? Age, Instagram and job revealed as he competes on GBBO
3 September 2019, 15:14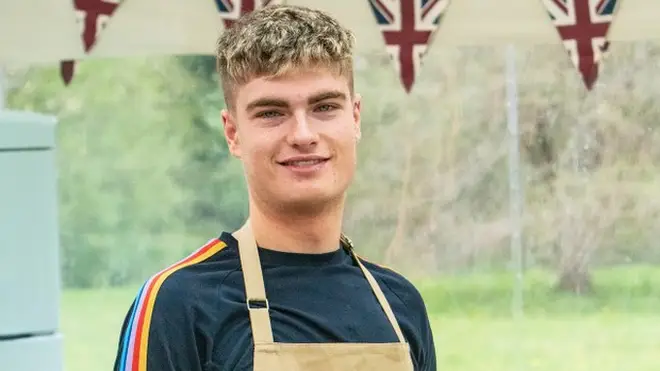 The Great British Bake Off is back and Jamie Finn is one of 2019's contestants - but who is he? And what does he do for work?
Jamie Finn from The Great British Bake Off 2019 has soon become one of this year's favourites in the famous tent, competing against keen bakers including Steph Blackwell and Michelle Evans-Fecci.
But what do we know about Jamie on GBBO? What's his job? And how can you find him on Instagram? Here's everything you need to know:
Jamie Finn: The main facts

Name: Jamie Finn

Age: 20

From: Surrey

Job: Part-time waiter

Twitter: @jamiepfinn

Instagram: @jamiepfinn

Who is Jamie Finn?

Jamie is a 20-year-old part-time waiter who is all set to study Sports Science at university.

But just before he begins studying, Jamie admitted his dream come true when he got the call to go on The Great British Bake Off, presented by Noel Fielding and Sandy Toksvig.

His love of baking first came from watching an episode of GBBO when he was younger and he's never looked back, often getting help and inspiration from his grandma and parents.

Speaking about Bake Off he said: "I was quite nervous at the beginning but by the second day the bakers had all gelled and we were all pretty much best mates, and it was great."

Jamie, who's Instagram already has over 13,000 followers, has also admitted his face in the famous tent will be a shock for his friends who are unaware of his passion for baking.