Great British Bake Off 2020: Who is Laura Adlington? Age, job and partner revealed
27 October 2020, 16:29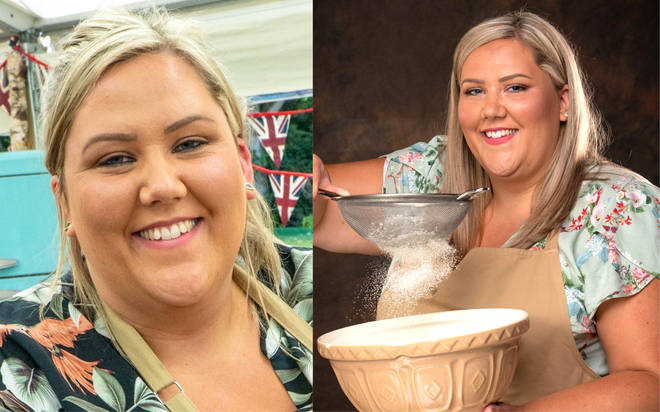 Great British Bake Off will see contestant Laura baking up the goods in this year's GBBO tent - but who is she? What's her job? Here are the facts you need to know including her Instagram.
The Great British Bake Off 2020 is back and amongst the contestant's is this year's baking hopeful, Laura.
Ready to show off her strengths in the famous baking tent, we take a closer look at getting to know who Laura is.
From her age, to partner and even her day job, here are all the facts you need to know:
How old is Laura and where is she from?

The Great British Bake Off 2020: Laura.

Picture: Channel 4

Laura is just 31 years old and is from Kent.

Is Laura married? Does she have a husband?

The Great British Bake Off 2020: Judges and presenters.

Picture: Channel 4

Yes, Laura is happily married to Police Community Support Officer Matt.

Why did Laura apply for The Great British Bake Off 2020?

The Great British Bake Off 2020 bakers.

Picture: Channel 4

Laura said that walking into the tent for the first time was a "surreal" experience for her.

"My stomach was in knots and I was so nervous but excited at the same time.

"I've watched the show for so many years so it was a dream come true to finally be in 'the' tent. I kept pinching myself."

Laura said there were many things she was excited about before making her first appearance – but she singled out meeting new host Matt Lucas as a particular highlight.

The baker continued: "I saw him in Les Mis last year and he was incredible. I was very star struck when I first saw him and made a bit of a fool out of myself.

"I think my first words to him were, 'Omg I love you'."

What are Laura's strengths and weaknesses?

The Great British Bake Off 2020: Laura.

Picture: Channel 4

Laura said: "I bake from the heart and love making things that pack a punch in terms of flavour. However, finesse and refinement are not always my strong point."

What's Laura's baking style like?

Born and brought up in Gravesend, Laura has been baking since the age of eight – but only realised her flair for it a few years ago.

She loves citrus and strong flavours, and enjoys putting a modern twist on old classics.

While she thrives working under pressure and thinks her organised nature is what particularly suited her to taking part in Bake Off.

The perfectionist in her wants things to look faultlessly pretty and gorgeously dainty; she specialises in decoration and is proud to have mastered the art of piped buttercream flowers.

What is GBBO star Laura's job?

Laura's job as a Digital Manager is very different from her home passion of cooking.

Is Laura Adlington on Instagram?

You can see Laura and her family enjoying all of her bakes on Instagram @laura.adlington.
Meet all the 2020 Great British Bake Off contestants:
- Loriea - eliminated in week 1
- Mak - eliminated in week 2
- Rowan - eliminated in week 3
- Sura - eliminated in week 4
- Linda - eliminated in week 5
- Dave
- Hermine
- Laura
- Lottie
- Marc
- Mark
- Peter