Great British Bake Off 2020: Who is Sura? Age, job and partner revealed
6 October 2020, 16:53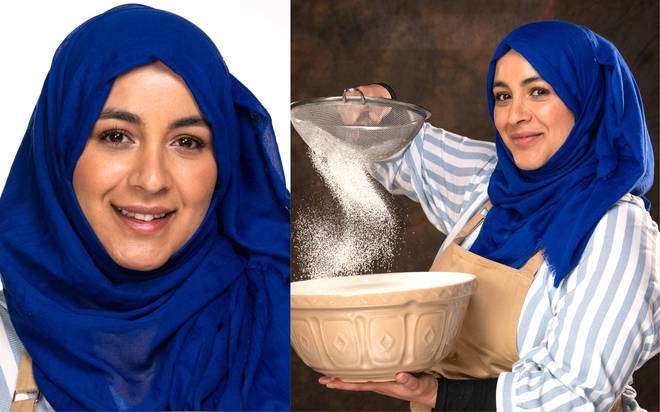 The Great British Bake Off 2020 is back and this time contestant Sura is here to impress the baking judges. But who is she? And what's her job?
Production for the new series of Bake Off was delayed due to government coronavirus restrictions, with this year's contestants having to isolate in bubbles for the duration of filming.
But now, Channel 4 has finally revealed the line-up of amateur bakers for this year's show and contestant Sura is fancying her chances in the famous GBBO tent.
So who is contestant Sura? What's her age and job? Well, here's all you need to know about the baker:
How old is Sura and where is she from?

Great British Bake Off 2020: Sura.

Picture: Channel 4

Sura, aged 31, is hoping she can impress judges Paul Hollywood and Prue Leith in the 2020 series of the Great British Bake Off.

Sura has also swapped her home town of London for the famous Bake Off countryside this year.

Is Sura married? Does she have a husband?

Yes, Sura now lives in London with her husband and elderly grandmother, and her pet cat Ghost.

When she's not baking or working, she can be found indulging her passions for travel, architecture and design.

Why did Sura apply for The Great British Bake Off 2020?

Great British Bake Off 2020: Sura.

Picture: Channel 4

Sura said: "I was so excited to get into the tent. I was looking forward to meeting Prue the most.

"I have watched her for many years on TV and I just loved her passion for food and flavours and her immense knowledge on it all. She inspired a lot of my baking in my early 20s."

Recalling her fondest memories during the first week of filming, Sura noted: "Meeting the other bakers and bonding with them."

What is Sura's baking style like?

The Great British Bake Off 2020: The judges and presenters.

Picture: Channel 4

The many Middle Eastern and Asian influences in Sura's heritage – including Turkey, Iraq, Iran, Syria and India – mean she enjoys experimenting with ingredients and flavours from all over the world.

A bit of a rebel in the kitchen, Sura isn't one to stick to a recipe. Instead she likes to improvise and inject her bakes with as much personality as possible.

She loves to work with fragrant and floral flavours such as cardamom, rose and orange blossom.

What are Sura's strengths and weaknesses?

The Great British Bake Off 2020: The bakers.

Picture: Channel 4

Sura said: "My strengths lie in flavour and balancing of flavours and also making small and dainty bakes – but my weakness is large multi-tiered cakes."

What is Sura's job?

Sura uses up all her creativity with her bakes but her day to day job as a pharmacy dispenser is what takes up most of her time.
Meet all the 2020 Great British Bake Off contestants:
- Loriea - eliminated in week 1
- Mak - eliminated in week 2
- Dave
- Hermine
- Laura
- Linda
- Lottie
- Marc
- Mark
- Peter
- Rowan
- Sura