Watch Team England basketball star propose to fellow player on court
9 April 2018, 10:14 | Updated: 9 April 2018, 10:15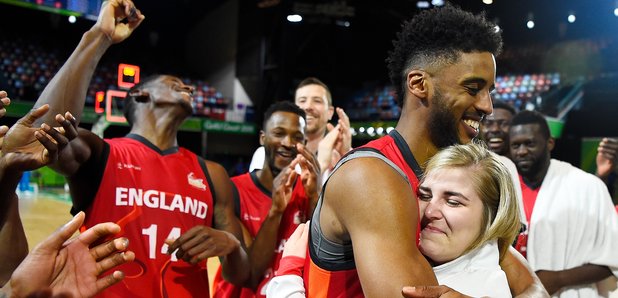 What better way to celebrate your team winning an important game, than by proposing to the love of your life!
Team England's basketball players had a perfect Sunday at the 2018 Commonwealth Games. First, the women's team beat Mozambique, and then the men triumphed over Cameroon.
That would have been enough for a huge celebration, but the men had something else up their sleeveless shirts.
As the men's team formed a group huddle after their win, England women's player Georgia Jones stood just outside the court.
Jones's boyfriend Jamell Anderson then appeared on one knee, holding an engagement ring - and she said yes!
Watch the moment below:
When asked why he chose that moment to propose, Anderson later said: "We both worked so hard for this opportunity to be here.
"Basketball is a very big part of our relationship so it just made sense to do it here."
Congratulations to them both!