Olivia Colman: Remembering the Bev-Kev advert that started her Oscar-winning career
25 February 2019, 12:45
"Bev! Kev!"
Olivia Colman reached the peak of her career so far last night (February 24) by winning the Best Actress Oscar for The Favourite.
The former Peep Show star gave a heartwarming and tearful speech about her biggest role yet, but you would never have guess where her career would go when watching one of her first on-screen parts.
Her journey to Hollywood stardom began in a 'classic' AA advert nearly 15 years ago.
She appeared as Bev in the infamous AA 'Bev-Kev' advert, first shown in 2004, alongside Mark Burdis from Grange Hill.
In the ad, Olivia can be seen with Kev, pulling up in a flashy car alongside their former selves in an old banger.
The pair then stare at each other and call out "Bev" and "Kev" in a rather irritating fashion.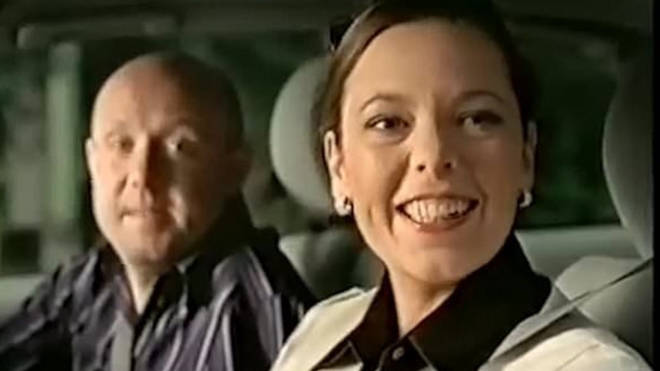 Olivia was also just starting her role as Sophie in the Channel 4 sitcom Peep Show when the advert first aired, and she said earlier this year that it almost ruined her career.
"AA! That has become the bane of my life. I thought they were going to run that for about a week but they ran it for what felt like four times a day for a year," she told her Broadchurch co-star David Tennant on his podcast last month.
"They ran it for a year having just given me a buy-out, it was really annoying. I lost some jobs," she said.
Olivia Colman went on to star in Green Wing, Rev, Hot Fuzz, The Iron Lady, and The Night Manager before her Oscar-winning performance in the Queen Anne drama The Favourite.
Later this year, she takes over the role of Queen Elizabeth II in Netflix drama The Crown.
Everyone's got to start somewhere!