New Blue Peter rescue dog Henry joins the show - and we're smitten
5 April 2019, 11:43
A former stray rescue dog called Henry has joined Blue Peter as the long-running show's new resident pet - and he's a natural.
The two-year-old Beagle-Basset Hound cross breed was rescued from Dogs Trust charity and made his first appearance on Blue Peter last night (April 4).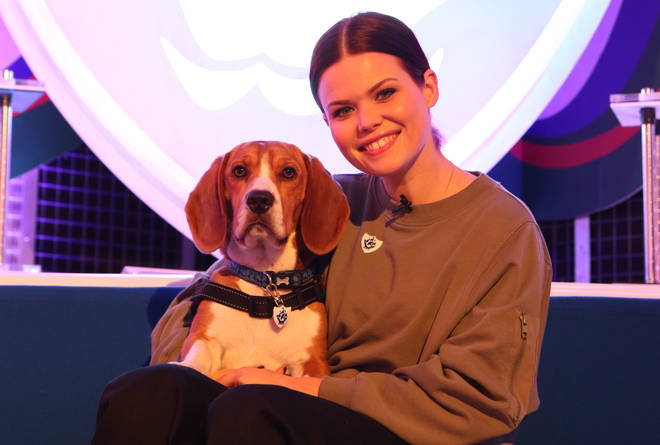 Henry is the tenth dog to appear on the children's show, joining a stellar line of past residents including nine cats, five tortoises and two parrots.
The basset-beagle mix - whose breed is referred to as a "Bagel" - was introduced to viewers on the episode.
Those who tuned in got to learn more about Henry's journey from the rehoming centre and see his vet check-up from Pets Factor vet, Rory Cowlam.
The handsome former stray dog is very friendly, according to Blue Peter presenter Lindsey Russell and had already met all of the TV show's crew ahead of his debut.
The brilliant @RoryTheVet kindly came on #BluePeter tonight to do a health check on our new pup Henry and announced him healthy and happy. Hurrah!

Thanks Rory, we loved the chicken toothpaste trick and so did Henry! 🐶

Check BP out on CBBC iPlayer to find out more. 💙 pic.twitter.com/y0qx2poAUZ

— CBBC (@cbbc) April 4, 2019
"Henry is such a friendly dog and I can't wait to have him in the studio every week," Lindsay told the Sunday Post.
"He's already met the crew, had a good sniff around and seems to love it.
"Pets have always been such an important part of Blue Peter and it's so exciting to be welcoming the latest one to the show."