Bradley Walsh 'emotional' as The Chase host celebrates his 60th birthday
4 June 2020, 11:41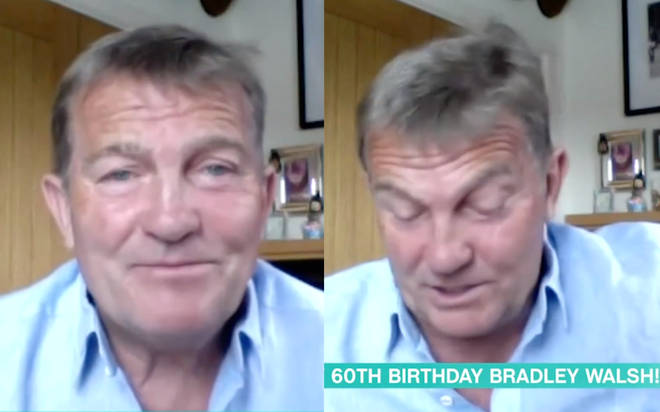 Bradley Walsh became emotional during a virtual appearance on This Morning after reaching his milestone 60th birthday.
ITV aired a special tribute to The Chase host to celebrate the occasion.
Speaking from his home in Essex, Bradley said: "It was only yesterday that it seemed I had my 50th birthday and then all of a sudden this thing is happening on telly.
"I feel really quite humbled and I feel a bit emotional actually. I didn't realise that was going to happen. It's lovely."
Bradley went on to share a piece of advice he was given during the early days of his career.
He said: "A massive piece of advice I was given earlier on in my career was 'Whatever you do, the easiest part of show-business is giving up – don't.'
"And seriously, when I got a knock back, I kept going and kept going."
Holly Willoughby told Bradley: "I know that you are a massive fan of a certain sweet.
"You have a very sweet tooth and Bradley, look at this, these are your favourite, aren't they? Wine gums."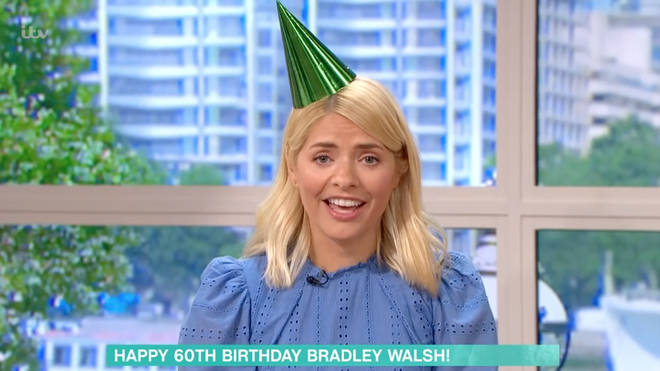 Bradley laughed: "I'll tell you what, next time you see me in real life, I have actually put a stone on.
"I'm the heaviest I have ever been. I need to lose some weight a bit lively. I really do."
Last night's special programme Bradley Walsh: Happy 60th Birthday celebrated his illustrious career, from stand-up comedian and presenter, to quiz show host and actor.
As well as forgotten gems from the telly archives, his 1980s fashion choices and hairstyles, viewers also got to relive those moments of TV gold that have turned him into one of the country's biggest TV stars.