Britain's Got Talent 2019: Ant & Dec are finally back together in a new trailer
8 March 2019, 14:59 | Updated: 23 March 2019, 23:11
Britain's Got Talent is back for a new series, and so is Ant McPartlin.
Ant & Dec star in the first trailer for the new series, as they are reunited on TV for the first time since Ant's year-long hiatus.
The trailer sees Dec struggle to conduct a music hall full of talented folks. However, when he drops his baton, Ant arrives and to help him out just in time.
Judges Simon Cowell, Amanda Holden, Alesha Dixon and David Walliams also appear in the teaser, which you can watch above.
The new series – which begins in April – marks Ant's return to TV after his car crash a year ago, which led to a £86,000 fine and a 20-month driving ban.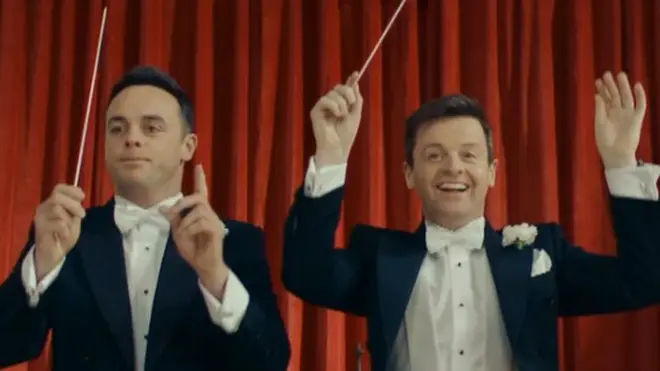 Ant had an emotional reception as he started filming the new series of BGT earlier this year with his longtime friend and co-host.
Speaking to the audience, he said: "Hello everyone. Oh god, I'm really really emotional now. I've missed you all. As for you [pointing at Dec], I've missed you. Thank you very much, what a warm welcome.
"What a great show to come back to, I'm thrilled, I'm over the moon. Shall we move on before I cry?"