Britain's Got Talent: Watch emotional Sam Cooke cover win Alesha's Golden Buzzer
12 May 2018, 20:17 | Updated: 12 May 2018, 21:47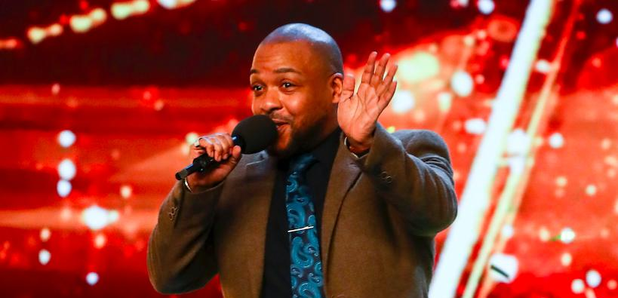 If you were a fan of early noughties R&B, you may just recognise Lifford Shillingford.
The singer earned Alesha Dixon's Golden Buzzer on tonight's episode of Britain's Got Talent (May 12), after singing a cover of Sam Cooke's 'A Change is Gonna Come'.
Lifford had a hit in 2000 with Artful Dodger's 'Please Don't Turn Me On', and Alesha was very emotional when hearing his audition.
Watch the performance below:
It also turned out that Lifford and Alesha know each other from their days on the road back in the early 2000s.
Lifford is a self-employed singer songwriter, and also teaches about singing and the music industry. "Back in the late 90s, early noughties I managed to get involved with a group called Artful Dodger. It was great, we got to do Jools Holland, Top of the Pops. We just felt like superstars. Good times," he said.
"It was midway through [touring with Artful Dodger] that I started to get ill with anxiety and depression," he added. "Your career, your wellbeing, even your family – just everything falling from underneath you. It was one of the most painful things you could imagine… Auditioning for Britain's Got Talent is a massive positive step for me."
Referring to his old friend Alesha, he said. "We were on the circuit together!".
Alesha sent him straight through to the live shows with her Golden Buzzer, saying: "It felt right. Because I feel like it takes courage and bravery when you've been in this industry and it knocks you down and you came back, no ego. For you to be on that stage, just singing, raw, heart and soul on the stage - you deserve this moment.
Simon Cowell responded: "I so agree. Look, Lifford, that was a special, special moment. I agree with Alesha - it takes guts. You could feel from the atmosphere in here we're all sitting here going 'what the bloody hell happened there?' You really deserve this moment - I'm really happy for you."