Bryan Adams is writing music for a Pretty Woman musical
1 November 2017, 10:49 | Updated: 24 June 2018, 00:37
If you had to pick two things that summed up early '90s pop culture, then Bryan Adams and Pretty Woman would be a perfect choice.
The 1990 movie starring Julia Roberts and Richard Gere is now being turned into a stage musical, and Bryan is providing the music and lyrics alongside his longtime collaborator Jim Vallance.
Pretty Woman: The Musical will launch at Chicago's Oriental Theatre on March 13, 2018, and will then transfer to Broadway in the autumn.
Samantha Barks - who you may remember as Eponine in the movie version of Les Miserables will star alongside Tony Award-winner Steve Kazee in the first production.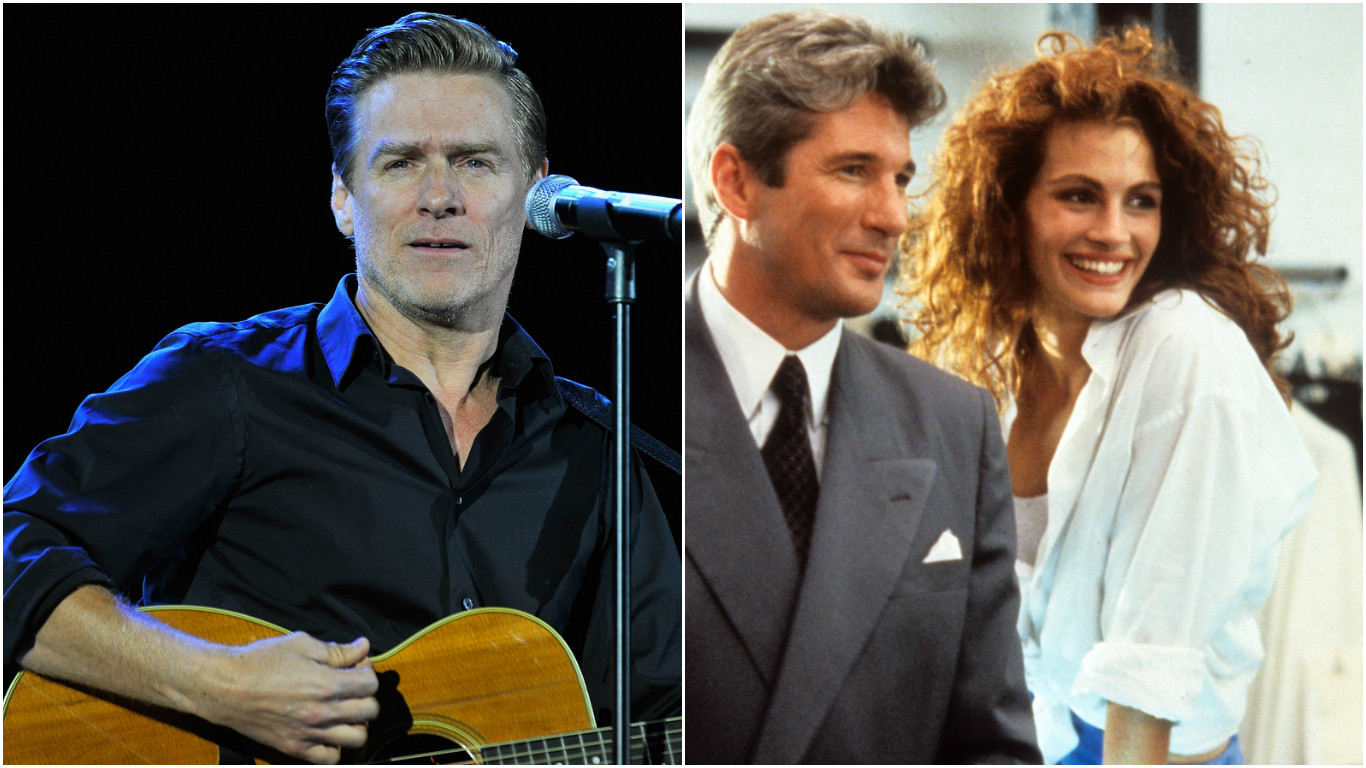 Sadly, the musical will not include the film's great tunes such as Go West's 'King of Wishful Thinking', David Bowie's 'Fame' or Roy Orbison's iconic title track. It will instead include all-new songs co-written by Adams.
"Basically we did an audition," Adams said of getting the job. "Jim and I wrote three songs which we thought would be appropriate for the stage and then we met with [the producers], and it was one of those classic scenarios where, 'Okay, you guys need to leave the room so we can talk about you, and we'll call you, don't call us.' And then half an hour later I got a call."
The original film's writer JF Lawton and director Garry Marshall have written the musical's story, so it's in good hands.
Fingers crossed it moves to the UK very soon!