Catherine Zeta-Jones dropping off her son at university is so cute and emotional - video
3 September 2018, 12:59
Any parent who has had to watch their child head off to university for the first time knows just how much of an emotional rollercoaster it can be.
Hollywood star Catherine Zeta-Jones went through that journey this week, and it's all rather heartbreaking to watch.
Catherine dropped off 18-year-old son Dylan at Brown University on Rhode Island on Sunday (September 2).
The 48-year-old actress took a video of her son's dorm room, while husband Michael Douglas, 73, and their 15-year-old daughter Carys helped out.
The student stuck to his British roots by putting up Union Jack cushions, and a Rolling Stones poster on the wall.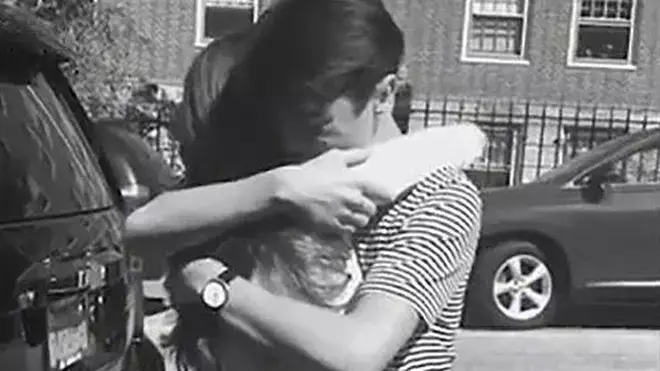 And then there was the emotional goodbye. The video was captioned: "Let the lectures really begin! I love you Dylan. Good luck in the next exciting and enlightening chapter of your life."
The video also included an image of Dylan hugging his sister, and other cute nostalgic pictures from when he was a toddler.
Who's chopping onions around here?
Catherine and Michael welcomed Dylan in August 2000, three months before they married in New York. Their daughter Carys was born in April 2003. Michael also has a 19-year-old son named Cameron from his first marriage.