Who is Cee Lo Green? Singer's height, age and partner revealed
18 January 2020, 10:00 | Updated: 18 January 2020, 10:01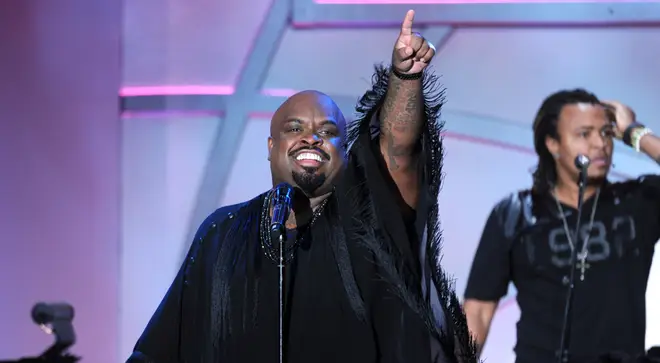 Cee Lo Green made his name in the group Gnarls Barkley and through a highly successful solo career – which included his viral hit song 'Forget You'.
Cee Lo Green started his music career in the hip hop group Goodie Mob, before leaving to pursue a solo career.
After releasing two albums, he teamed up with DJ Danger Mouse for his next venture, and the pair became Gnarls Barkley – an American soul duo.
But four years later Cee Lo went solo again, releasing the single 'Forget You', which instantly became a viral sensational and charted at No. 1 in the UK.
The Grammy Award-winning musician has also starred in The Voice US as a judge, and now fans of TV show The Masked Singer are certain he's the celebrity disguised as Monster after he dropped the hint that his hero is Spandau Ballet's Tony Hadley.
Here's all the important facts about the American singer-songwriter:
How old is Cee Lo?

How old is CeeLo Green?

Picture: Getty

Cee Lo was born in Atlanta on May 30, 1975. He celebrated his 44th birthday in 2019.

Is Cee Lo married?

CeeLo Green and fiancé Shani James.

Picture: Getty

In 2015 Cee Lo revealed that he'd been engaged to long-time girlfriend Shani James for a year, after he proposed when they were both in the studio.

The singer told People how he'd purchased a ring the couple had spotted months earlier, before hiding it in old equipment.

When they were both in the studio, he asked Shani to reach into the equipment to grab something – and she stumbled across Cee Lo's hidden surprise. They've been engaged since.

Before his relationship with Shani, Ce eLo was married to Christina Johnson for five years – but the pair divorced in 2005. Together they share a son, Kingston, who was born in 2000.

How tall is Cee Lo Green?

Cee Lo stands at 5ft 6 (167.6 cm).

What is Cee Lo's real name?

Cee Lo Green - Forget You

He's professionally known as Cee Lo Green, but the musician's real name is actually Thomas DeCarlo Callaway.