Country singer Jake Hoot wins The Voice US
18 December 2019, 15:42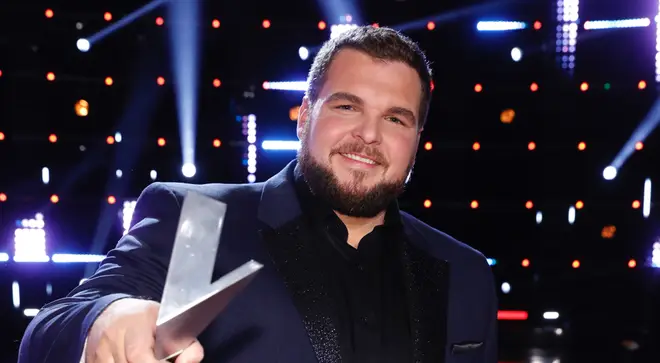 The country singer was named champion of Season 17 after a performance of Lonestar's 'Amazed'.
Jake Hoot was crowned the champion of The Voice US yesterday (17 December).
The country singer won Season 17 of the singing competition, beating Ricky Duran (second place), Katie Kadan (third place), and Rose Short (fourth place).
The Texas native wowed the judges with his rendition of Lonestar's 'Amazed' during the finale of the show – watch the performance below.
Jake Hoot Performs Lonestar's "Amazed" - The Voice Live Finale, Part 1 2019
"I think I went out of breath," he told People after he was announced as the winner. "I lost all of my breath when they announced my name."
In the final show of the season, Hoot was also joined on stage by the Grammy Award winning Country group Little Big Town, for a performance of their new single 'Over Drinking'.
Throughout the competition Jake was teamed with judge Kelly Clarkson, who raced on stage to hug the contestant when he was announced as the winner.
Jake Hoot and Little Big Town Perform a Duet to "Over Drinking" - The Voice Live Finale, Part 2 2019
Even though the country singer was a fan favourite, his journey on The Voice US didn't get off to the best start.
Surprisingly, he only managed to turn one chair in his first audition – judge Kelly Clarkson's.
But it didn't break his stride, as he continuously amazed audiences and the judges week after week, with performances of The Eagles' 'Desperado' and Reba McEntire's 'You Lie'.
We've no doubt he'll be releasing a hit country single sometime soon...