Keith Urban unveils super festive video for his first ever original Christmas song
6 December 2019, 10:48 | Updated: 16 November 2022, 15:30
Keith Urban has made us feel all Christmassy with his brand new song 'I'll Be Your Santa'.
The Australian singer-songwriter has unveiled his first ever original Christmas song, just in time for the festive season.
Keith's new song tells the story of a rather not-so-festive holiday, with lyrics including: "The weatherman says it ain't gonna snow this year / And the fog is too heavy to cut a path for the reindeer".
He adds: "Your sister's stuck in Denver and your mama can't come / But you don't have to be alone ..."
The video starts with a black and white Christmas scene, with the country star sitting at a piano, before he picks up his guitar around some Christmas trees.
Watch the full video below:
Keith Urban - I'll Be Your Santa Tonight (Official Music Video)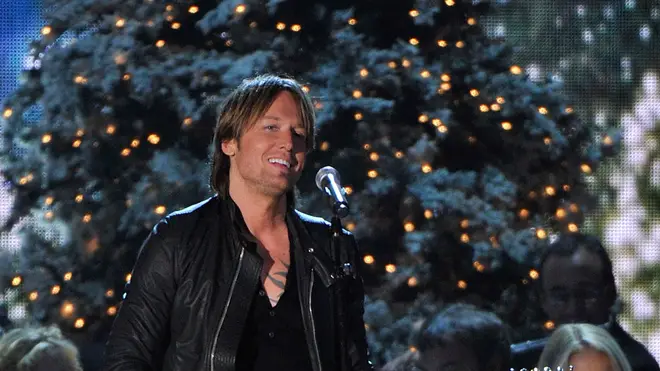 However, all is well as he and his partner have all they could possibly need for a perfect Christmas: "Don't worry baby, I'll be your Santa tonight."
Keith's new track follows his recent single, 'We Were', which was co-written by Eric Church, who later joined Keith for an updated duet version of the song last month.