The Demon Headmaster actor Terrence Hardiman dies, aged 86
9 May 2023, 11:25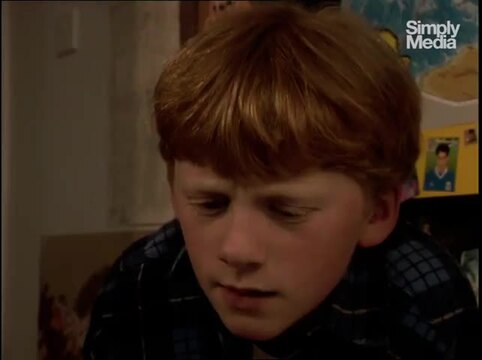 The Demon Headmaster – DVD trailer
The Demon Headmaster was a children's classic that terrified a generation.
Terrence Hardiman has died at the age of 86.
The veteran actor was best known to many for playing the title role in The Demon Headmaster for three series in the 1990s.
Hardiman's agents Scott Marshall Partners confirmed his passing "with great sadness" adding that he was a "beloved client and much-loved stage and screen actor".
His other roles over the years included authority figure parts in Secret Army, Colditz, Wish Me Luck, Enemy at the Door and When the Boat Comes In, as well as shows like Bergerac, Minder and The Worst Witch, and more recently in The Crown, Doctor Who and Prime Suspect.
Hardiman also played Prime Minister Ramsay MacDonald in Richard Attenborough's 1982 epic Gandhi.
In 2019, Hardiman appeared in a cameo in a reboot of The Demon Headmaster, again based on Gillian Cross's successful book series.
The Demon Headmaster Returns
Of first being cast as The Demon Headmaster in the original series, Hardiman told the Radio Times: "I thought, 'What a horrible character. How lovely. A real villain of a piece. Why not?'.
"I started to be recognised in the street, especially as I lived near schools around here, in North-West London.
"And there were people – youngsters – looking at me, and shouting out at me, and making fun of me, which is very healthy. It stopped me being too grand!"
Hardiman is survived by his wife Rowena and two children.