How cute is The Rock and his newborn baby daughter?
24 April 2018, 12:09 | Updated: 24 April 2018, 12:15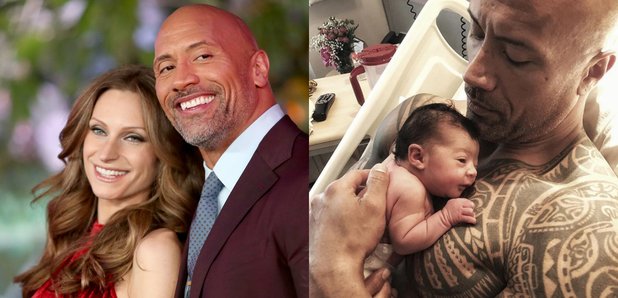 Forget the royal baby...
On the same day in which Prince William and Kate Middleton welcomed their third child to the world, a Hollywood superstar also became a dad for the third time.
Dwayne Johnson posted this super-cute photo of him cradling baby daughter Tiana in his (massive) arms:
The Rock shared the photo after his girlfriend Lauren Hashian had given birth to Tiana Gia. Aww!
In the caption, he described watching Lauren give birth as "the single most powerful and primal moment life will ever offer."
He also gave some tips for men present in the delivery room at the birth of their child: "It's critical to be by your lady's head when she's delivering, being as supportive as you can. Holding hands, holding legs, whatever you can do."
Tiana is Dwayne's third daughter and second with Lauren. They also have 2-year-old Jasmine Lia, and he has 16-year-old Simone Alexandra from his marriage with Dany Garcia.
Congratulations to the growing family!