Kelsey Grammer might be bringing back Frasier for a new series
26 July 2018, 10:52 | Updated: 26 July 2018, 10:54
"Oh baby I hear those blues callin'..."
It's been 14 years since we last caught up with Dr Frasier Crane, but he might be about to make a sensational return to TV.
In an age full of reboots and revivals, there's a chance that Frasier will be the next classic sitcom to join the likes of Will & Grace and Roseanne.
It has been reported by Deadline that actor Kelsey Grammer and CBS TV Studios are thinking about creating a new series that would see the cranky radio host looking for a fresh start in a new city.
While nothing has been confirmed yet, we're very excited about the prospect.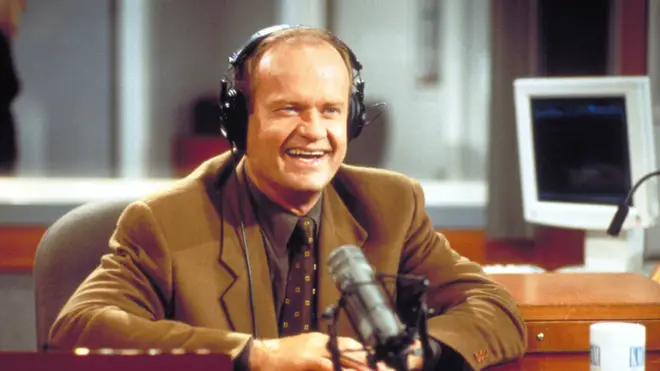 Frasier ran for 11 seasons from 1993 to 2004, and was a spin-off from classic sitcom Cheers.
Last year, NBC boss Robert Greenblatt revealed that he'd had "conversations" with series co-creator David Lee about a potential revival, but nothing has been heard since.
Sadly, if the show did return, it would not feature Frasier and Niles's father Martin, as actor John Mahoney passed away at the age of 77 earlier this year.
Frasier is one of the most acclaimed and loved US sitcoms in history, winning a huge 37 Emmy Awards in total.