Baby Neil from Gavin & Stacey is now 10 years old, and that's ridiculous
27 April 2018, 12:02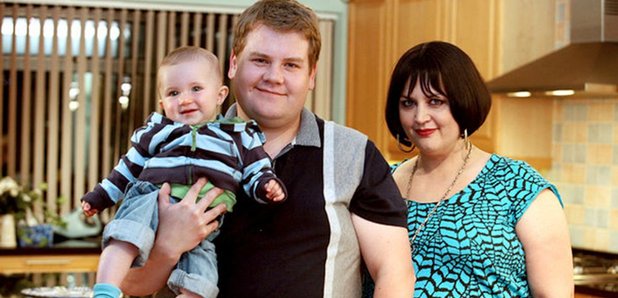 Is it just us, or does Gavin & Stacey still feel like a relatively 'recent' show?
Well, we hate to break this to you, but the popular sitcom actually ended eight years ago.
Not only that, but Neil - the baby - is now 10 years old!
Fans discovered this news on Twitter earlier this year, leading to the real-life mum of Neil the baby to reveal what he looks like now. And he looks nothing like Smithy.
This is Xmas Special baby Neil! 10 last Sunday! pic.twitter.com/R1KWVBHf3X

— Emily Merchant (@EmilyTeeny) April 26, 2018
James Corden - who played Neil's dad Smithy and co-wrote the show with Ruth Jones, also tweeted his amazement: "Holy s***!".
Gavin & Stacey was one of the most popular sitcoms of the 2000s, and it helped propel Corden to superstardom.
Ruth Jones recently spoke about what the characters might be doing now, telling Lorraine: "James and I were talking about this the other day. I was saying that baby Neil, who is now probably about 11, Nessa's training him down the slots.

"She's training him in the art of the dodgy grabber machine and all that kinda thing, and how to weight the two pences."
Fans are still hoping for some kind of Gavin & Stacey reunion in the future, so here's hoping!