BAFTAs 2020: Hugh Grant and Renée Zellweger share sweet Bridget Jones reunion
3 February 2020, 10:05
Hugh Grant brough back one of his most famous movie lines during a sweet reunion with former co-star Renée Zellweger at last night's BAFTAs.
The pair first met as on-screen love interests Bridget Jones and Daniel Cleaver 16 years ago in Bridget Jones's Diary.
Last night (February 2), Hugh quoted a classic line while greeting Renée at the 73rd annual EE British Academy Film Awards.
Having just won the Leading Actress award gong for her incredible performance as Judy Garland, the 50-year-old actress walked straight into Hugh, 59.
The pair exchanged hugs and kisses behind the stage, with iconic actor Robert DeNiro looking on to complete the amazing scene.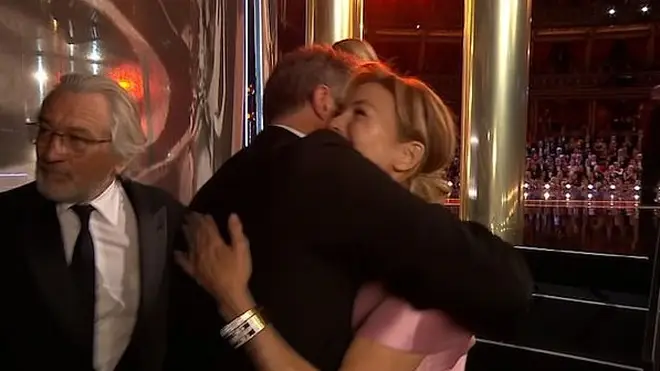 Soon afterwards, host Graham Norton introduced Hugh to present the Best Film category. After reaching the podium, the actor joked: "Well first of all, well done Jones."
Mimicking his famous character, he added: "That was a very, very, silly little dress I thought," while commenting on Renee's candy pink Prada column gown.
The line was famously used by Hugh in the 2001 film, during a scene in which Cleaver seduces Bridget on her sofa.
Hugh also referenced his Bridget Jones co-star Colin Firth, who famously played his on-screen love rival. He said: "The Best Film category is an amazing bunch of films, actually inspiring. I voted [for the award], I don't normally do that unless I'm specificaly trying to prevent Colin Firth from winning."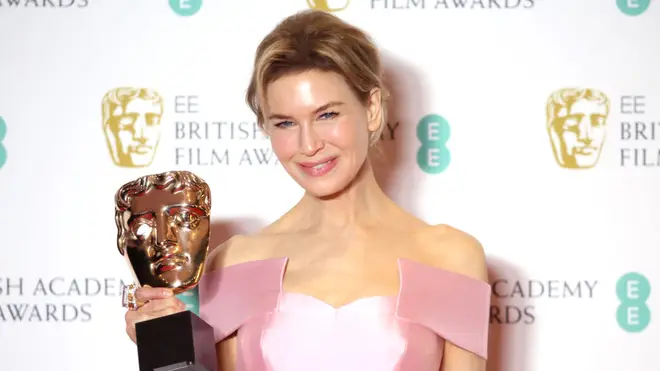 Renée won the Leading Actress award for her role as Judy Garland in the biopic Judy. After being presented the award by Robert DeNiro, Renée said: "Always a gentleman, Bob just said 'this is very heavy'. Thank you to the British Academy this is very humbling.
"Sharing this experience and this evening with you is among my life's great blessings and I'm so grateful. Miss Garland, London town who loved you so much still loves you back."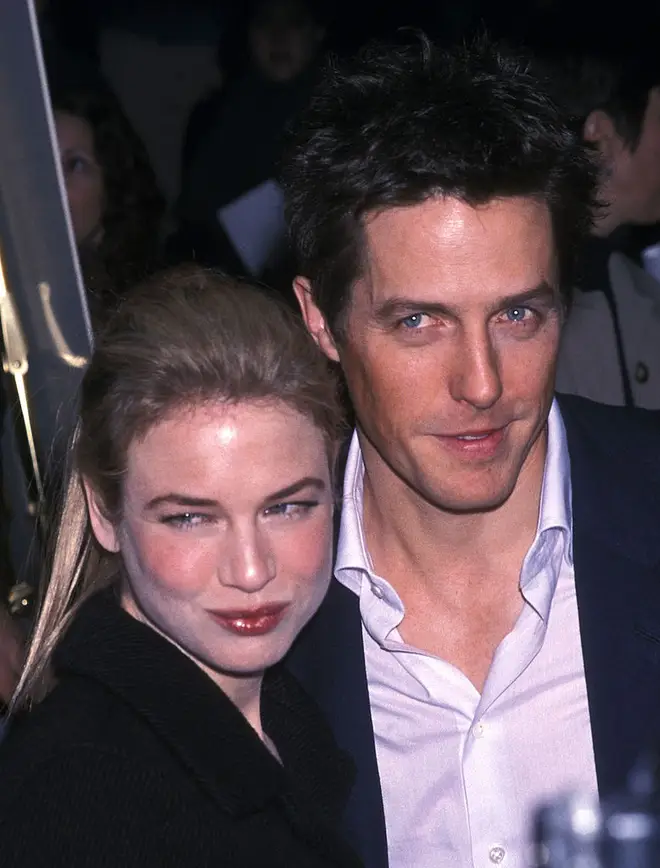 Sam Mendes' war epic 1917 won seven awards in total, including the Best Film, Director, and Outstanding British Film categories.
Joaquin Phoenix won the Leading Actor award for his role in Joker, while Renee scooped the Leading Actress gong. An absent Brad Pitt won the Supporting Actor award for his role in Once Upon a Time in Hollywood, which was collected by his co-star Margot Robbie.