Hugh Jackman and The Greatest Showman will open this year's BRIT Awards
11 February 2019, 14:19 | Updated: 11 February 2019, 14:24
Hugh Jackman will reprise his famous role of PT Barnum from the hugely popular musical movie.
The BRIT Awards 2019 takes place at London's O2 on February 20, and Hugh will now open the night with his fellow castmates.
On Twitter, Hugh said to himself in a video: "Don't tell anybody, don't tell anybody", before revealing to his fellow performers: "we're opening the BRITs… I didn't tell you that, I didn't tell you anything".
The Greatest Showman has been a huge success at the box office despite early mixed reviews, while its soundtrack was the best-selling record of 2018 in the UK.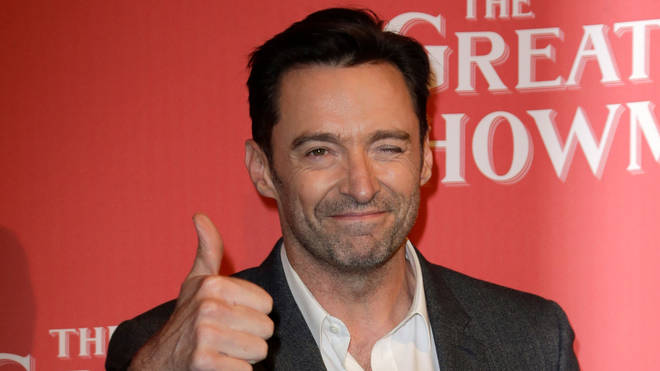 It also topped the album charts for an incredible 11 consecutive weeks. However, the album itself isn't actually nominated for any BRITs.
It is also assumed that the cast will perform the first song from the film and album, 'The Greatest Show'.
Jack Whitehall will host the ceremony, which will be broadcast live on ITV later this month.
Hugh Jackman will also be heading out on his first ever solo UK tour later this year.