Ian McKellen facts: Actor's age, family, relationships, and biggest movies revealed
25 November 2022, 18:51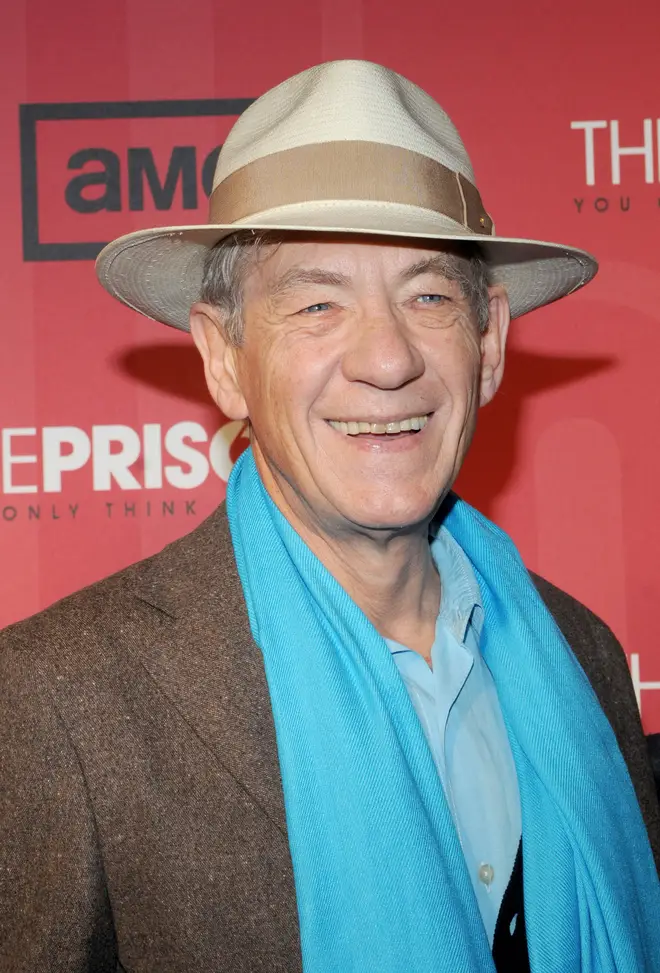 Sir Ian McKellen is one of the world's most celebrated actors.
The English actor's career spans seven decades, and is a true British cultural icon.
Ian McKellen has won seven Laurence Olivier Awards, a Tony Award, and a Golden Globe Award.
He began his professional career in 1961 at the Belgrade Theatre, and four years later made his first West End appearance.
In 1969, he joined the Prospect Theatre Company to play the lead roles in Shakespeare's Richard II and Marlowe's Edward II, becoming one of the country's best classical actors.
In the 1970s, he was a regular with the Royal Shakespeare Company and the National Theatre of Great Britain. In 1981, he earned his first Tony Award for Best Actor for Antonio Salieri in Amadeus.
Since the 1990s, McKellen has found worldwide fame for his film roles, including Richard III, as Magneto in the X-Men films, and Gandalf in The Lord of the Rings and The Hobbit trilogies.
McKellen was knighted in the 1980 New Year Honours for services to the performing arts, and made a Companion of Honour for services to drama and to equality in 2008.
How old is Ian McKellen?

Ian McKellen in 1965. Picture: Getty

Sir Ian McKellen was born on May 25, 1939. He celebrated his 83rd birthday in 2022.

He was born in Burnley, Lancashire.

Ian was the son of parents Margery Lois (née Sutcliffe) and Denis Murray McKellen. He was their second child, and he has a sister, Jean, who is five years older than him.

His father was a civil engineer and preacher. Both of his grandfathers were preachers, and his great-great-grandfather, James McKellen, was a "strict, evangelical Protestant minister".

Aged 12, his mother died of breast cancer, and his father died when he was 25.

Is Ian McKellen married?

Ian McKellen with his former partner Sean Mathias (left) and friend Patrick Stewart. Picture: Getty

While Sir Ian McKellen had spoken of his sexual orientation to fellow actors early on in his career, he did not come out as gay publicly until 1988, in a radio programme.

Ian is a co-founder of Stonewall, an LGBT rights lobby group in the UK, and he is also patron of LGBT History Month, Pride London, Oxford Pride, GAY-GLOS, LGBT Foundation and FFLAG.

He and his first partner, Brian Taylor, a history teacher from Bolton, began their relationship in 1964. Their relationship lasted for eight years.

In 1978, he met his second partner, Sean Mathias. They split up in 1988, but they have remained friends and business partners.

In recent years, Ian McKellen has kept his relationships private, and it is known publicly known if he has a partner. He is not thought to be married.

What films has Ian McKellen been in?

Ian McKellen Explains The Difference Between Acting on Stage and In Movies | The Dick Cavett Show

Sir Ian McKellen has appeared in a large number of films. His biggest roles include:

Last Action Hero
Richard III
Jack and Sarah
Gods and Monsters
X-Men
X2
Lord of the Rings: The Fellowship of the Ring
Lord of the Rings: The Two Towers
Lord of the Rings: Return of the King
Flushed Away
The Da Vinci Code
X-Men: The Last Stand
Stardust
The Golden Compass
The Hobbit: An Unexpected Journey
The Hobbit: The Desolation of Smaug
The Hobbit: The Battle of the Five Armies
X-Men: Days of Future Past
Mr Holmes
Beauty and the Beast
Logan
All is True
The Good Liar
Cats