Joe Pasquale's father died of cancer after 'The All New Monty' filming
7 May 2019, 12:38 | Updated: 7 May 2019, 12:40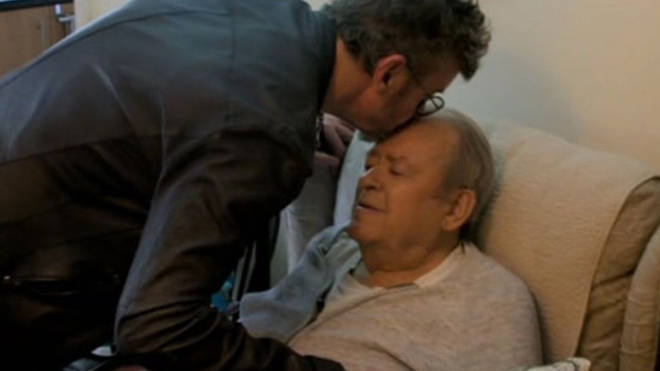 Joe Pasquale's father Joseph tragically died of prostate cancer after his son filmed 'The All New Monty: Who Bares Wins' to raise awareness for prostate and testicular cancer.
The TV show's message - where celebrity contestants bare all to raise awareness for cancer - was particularly close to Joe Pasquale's heart as he revealed during the episode that his own father was suffering from the disease.
Joe said his 88-year-old father Joseph had been suffering for prostate cancer for 25 years, with the disease returning 10 years ago after initially getting the all clear.
Joe said: "It's a weird thing knowing that he's not gonna be here for much longer.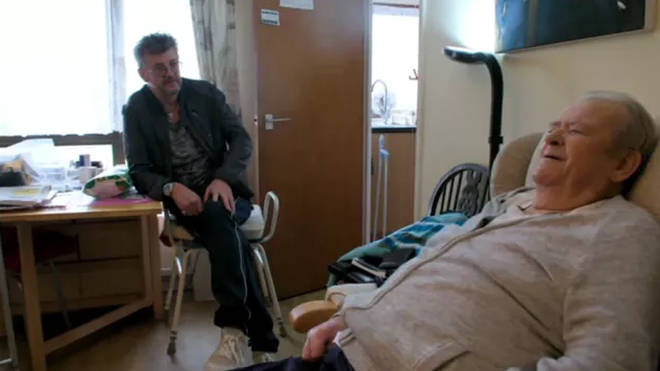 "I don't think I've accepted it as much as I thought I had done. At this moment in time they've stopped his medication because they can't do any more for him. It's just a matter of time.
"I don't want to see him suffering any more. It's out of my hands though. When he's had enough he'll give up, so I try and make a point of kissing him every day."
Scenes of Joe visiting his ill father were shown on the episode, with Joe making his father laugh with stories of his stripping antics with his celebrity friends for The All New Monty.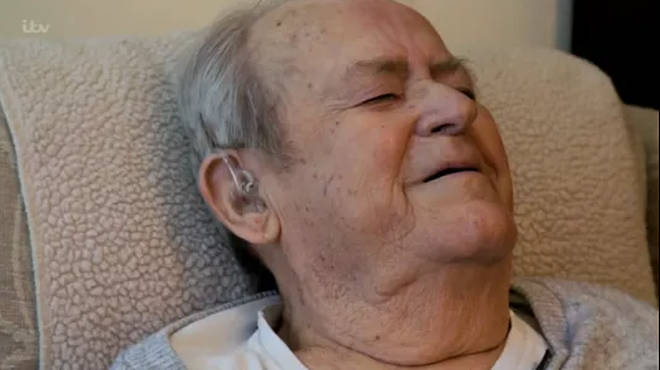 After the show aired last night (May 6), a tribute to Joe's dad appeared on screen, confirming that the star's father had sadly died after filming of the show.
Joe was shown breaking down in the episode after hearing about 24-year-old twins who had both been diagnosed with cancer.
"You expect it of people who are old to suffer cancer, you don't see lads in their 20s…you don't think of lads in their 20s getting [it]," Joe said.

Among the celebrities who joined the stand-up comedian to take part in the show were Pointless star Alexander Armstrong, dancer Ashley Banjo, Emmerdale's Kelvin Fletcher, Crimewatch's Rav Wilding and Strictly Come Dancing star Gorka Marquez.
The All New Monty continues with Ladies Night tonight (May 7) at 9pm on ITV.