How was the John Lewis Christmas advert made? Behind the scenes with Moz the Monster
14 November 2017, 10:40
We've now had a few days to digest the latest John Lewis Christmas advert, and we've fallen in love with Moz the Monster a little bit.
John Lewis has now released a behind-the-scenes clip to reveal just how the advert was created (which means spoiling the magic somewhat).
The three-minute video gives us secrets from the set of the advert, and shows just how the actors manoeuvred Moz around the bedroom. It turns out, two blokes were inside the huge suit. It must been rather hot in there!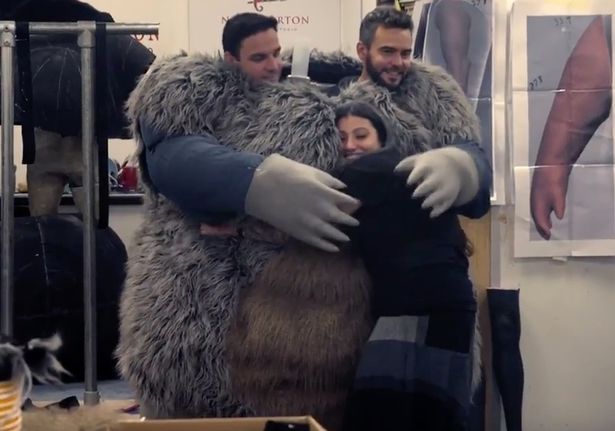 The only computer animation in the advert was to create the emotions of Moz's face.
One of the Moz puppeteers said: "When the suit is completely sealed up, you have very little oxygen coming in.
"Fabricators who made the suit are on set and have little fans that blow fresh air inside the head which helps to keep us going."
Watch the advert in full below: