John Torode's towel catches fire on This Morning as Holly Willoughby and Phillip Schofield watch on in horror
28 April 2020, 11:22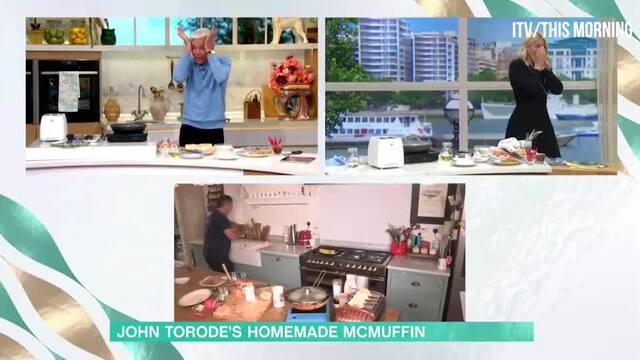 Phillip Schofield and Holly Willoughby scream as John Torode starts a fire on This Morning
Holly Willoughby and Phillip Schofield had to shout at TV chef John Torode during a live cooking segment on This Morning, as his tea towel caught on fire behind him.
The MasterChef presenter was teaching the duo how to cook their very own McDonald's breakfast, but things went dramatically wrong when John Torode's tea towel caught fire on his hob behind him.
As John was telling Holly and Phil on the next steps of the meal, he had left a towel on a lit hob behind him, which quickly started to smoke, and caught on fire.
"Fire!" Holly screamed, before Phillip shouted "Fire, John! Behind you!, cooker! Your towel's on fire! Behind you, John, you're on fire!"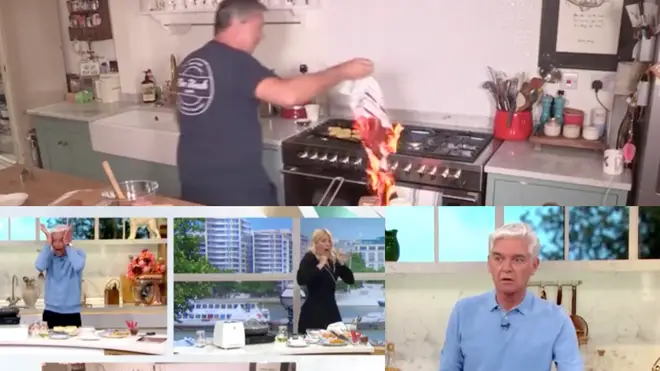 Thankfully, the chef was able to quickly put out the fire, taking the towel and pouring cold water on it, before carrying on with the segment.
Holly and Phillip were looking on with shock at what just happened, and how John dealt with it all so calmly.
Phillip ended the segment by laughing and adding: "I love this show so much."
Right, where are those sausage muffins?