John Travolta's wife pays heartbreaking tribute to son Jett 10 years after his death
8 April 2019, 16:43 | Updated: 8 April 2019, 17:02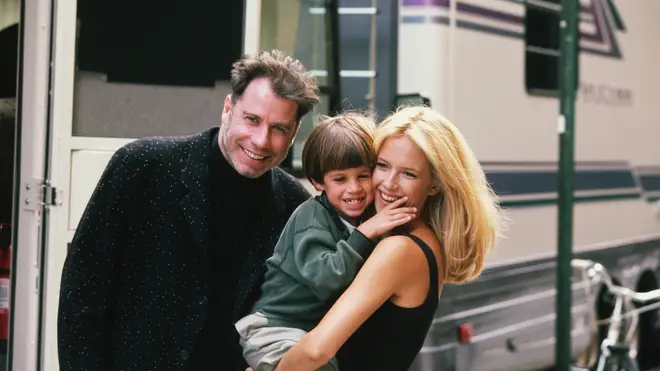 John Travolta's wife, Kelly Preston, has shared a heartfelt tribute to the couple's son Jett, on the 10 year's after the teenager's death.
Kelly posted a family picture of herself and husband John Travolta sitting in bed with their son.
The heartfelt image sees the 56-year-old kissing her son on the cheek, captioning the shot: "To my sweet love, Jett…You are in our hearts forever.
"I send love to all of the beautiful autistic children and the wonderful people who love them," she added.
"May we all shine and grant love and respect to children with special needs."
Followers of the actress flooded her post with supportive comments as the couple celebrated the life of their autistic son ten years after his death.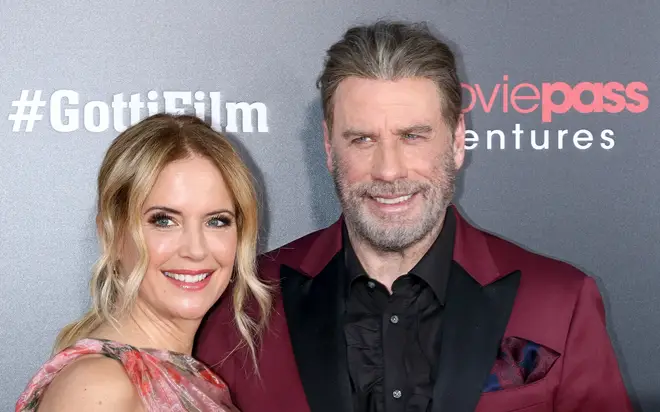 One wrote: "Beautiful!!! My heart goes out to you and your family."
'He was so handsome. My heart breaks for you both, still. Hard to believe it's been 10 years,' said an emotional fan.
2019 marks the ten year anniversary of Kelly and John's son Jett who passed away in Bahamas after suffering a seizure.
The couple's 16-year-old son died on January 5, 2009 after hitting his head on a bathtub while the family were on holiday.
John Travolta revealed in 2012 that he was so shaken by his son's death that he considered quitting acting: "I lost my son a few years ago and I had been having quite a time of that.
"After three years getting a lot of support from my church and a lot of support from people, fans, family I decided that it was OK to go back to work because I'd even thought of retiring at one point because it felt like too much."
The pair have two children, Ella Bleu, 19 and nine-year-old Ben who was born in 2010 and live in Ocala, Florida.