Wildlife TV presenter Johnny Kingdom dies aged 76 after digger accident
7 September 2018, 14:18 | Updated: 7 September 2018, 14:21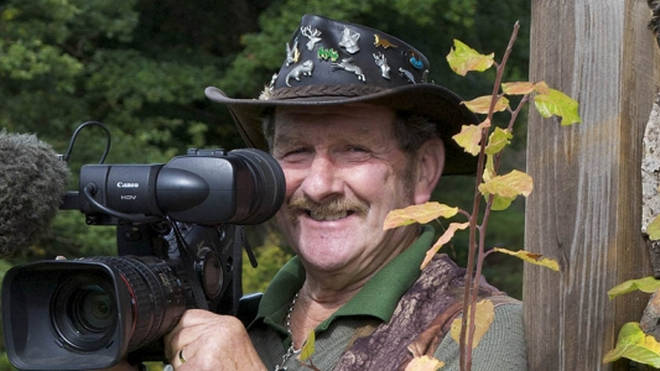 The filmmaker was known for his various TV series about his local area of Exmoor and North Devon.
Johnny Kingdom was killed by a digger in an accident on his land.
The photographer and author passed away on Thursday night (September 6).
Police confirmed that emergency services were called to a field near Wadham Cross in Knowstone, to reports that a digger had rolled over.
The 79-year-old was pronounced dead at the scene by emergency services.
His family said in a short statement: "Unfortunately a legend has been lost.
"Johnny would want you all to continue with his love for Exmoor as you all meant so much to him.
"As the loving man himself would have said 'Farewell to all you lovely people'."
Kingdom was previously a lumberjack, a farm worker, a quarryman, a poacher and for over 50 years the gravedigger for his local parish, but his main passion in life was filming the wildlife on his beloved Exmoor.
He made films for over 20 years, with series and documentaries being shown on the BBC, ITV and UKTV.
His series included Johnny Kingdom: A Year on Exmoor, Johnny's New Kingdom, and Johnny Kingdom's Wild Exmoor.