Julian Clary facts: Comedian's age, husband, shows and career revealed
21 October 2022, 16:37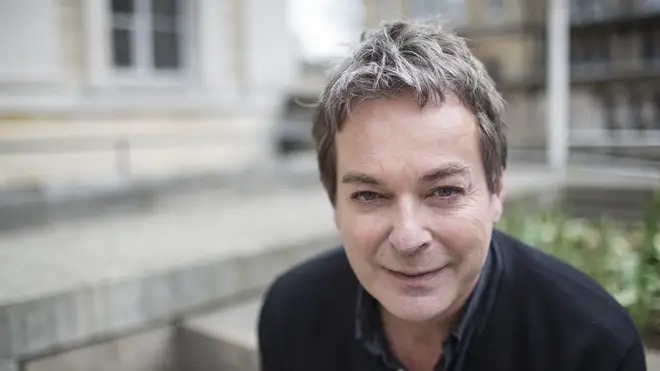 Julian Clary emerged as one of the UK's biggest stand-up comedians in the 1980s.
He was one of the relatively few mainstream TV stars in the 1980s who was openly gay. He has referred to himself as a "renowned homosexual" and is known for his flamboyant costumes and makeup onstage.
Part of his act often includes interactions with his audience, such as looking in their bags, commenting on their clothing and flirting with men in the audience.
Julian began his career under the name Leo Hurll, a fake keyboardist for pop band Thinkman. He went into the alternative comedy scene in the early 1980s, first under the alias Gillian Pieface, and later as 'The Joan Collins Fan Club'.
His pet dog Fanny the Wonder Dog, a whippet mongrel, also featured in his performances.
Julian Clary Soiled Himself In Front Of The Queen | Live At The Apollo | BBC Comedy Greats
Since the 1980s, he has been a regular on various TV shows, including the likes of Friday Night Live, Sticky Moments, QI, Who Do You Think You Are? and even Neighbours. He also won Celebrity Big Brother in 2012.
In 1993, Julian made an infamous appearance at the British Comedy Awards, where he made a joke comparing the set to Hampstead Heath, and that he had just had a rather rude sexual encounter with former Chancellor of the Exchequer Norman Lamont, who had presented an award earlier on.
Due to the audience reaction, the punchline ('Talk about a red box!') was lost. While the joke was met with huge laughter from the audience and Lamont himself did not complain, Julian was criticised in newspapers, with the Daily Mail and The Sun launching a campaign to have him banned from TV.
Julian Clary has also written several books, is one of the most prolific pantomime performers of all time, and has also released some novelty singles.
How old is Julian Clary?

Julian Clary in 1995. Picture: Getty

Julian Clary was born on May 25, 1959. He celebrated his 63rd birthday in 2022.

He was born in Surbiton, Surrey, to parents Brenda (née McDonald), a probation officer, and Peter J Clary, a police officer.

He was raised in Teddington, Middlesex with two older sisters.

Is Julian Clary married?

Julian Clary with husband Ian Mackley.

Picture: Alamy

Julian Clary has been in a relationship with partner Ian Mackley since 2005, and the couple got married in late 2016.

Speaking about coming out, he told The Guardian: "There was never any great announcement.

"I was an effeminate child and it was obvious to most people – people would call me gay when I was at primary school. When I had my first national newspaper interview, the headline was 'Gay Clary'. I was a bit taken aback, but my parents said, 'We liked it'.