Loose Women has over 3,000 complaints after Kim Woodburn interview
30 August 2018, 12:34
Wednesday's (August 29) episode of Loose Women has attracted thousands of complaints after an explosive interview.
The daytime ITV show has received 3,297 complaints from viewers, after Kim Woodburn walked off the set in tears.
The former How Clean is Your House? star was invited on the show to bury the hatchet with regular panellist Coleen Nolan, after they had a public spat on Celebrity Big Brother last year.
However, the pair rowed again, with Kim also clashing with Coleen's sister Linda and fellow panellist Linda Robson.
Kim stormed off the set, calling Coleen "trash". She added: "You wanted me here what have you go to say? I didn't ask to be here, folks."
"I came here three weeks after CBB you're another one, putting a phoney act on," Kim snapped. "Don't believe all this," she told the audience. "All this demure. I didn't want to come here because I knew you'd sit here."
An Ofcom spokesperson has said: "We are assessing these complaints against our broadcasting rules, before deciding whether or not to investigate."
Some viewers accused the panel of bullying Kim:
#LooseWomen interview with #KimWoodburn was the one of the saddest moments of Live DayTime TV I have seen.

An elderly woman, in need to support and help is put into a situation where she is out numbered 4-1 and hit was a barrage of hurtful and petty digs.

It was bullying.

— Nairn McDonald 🗣 (@NairnMcD) August 29, 2018
I also complained. This poor lady was humiliated and treated shamefully for entertainment purposes. Even the tweets they sent afterwards, glorified it and made it look like she was there to be ridiculed.

— Bailey's Dad (@Baileysdad4ever) August 29, 2018
Disgraceful behaviour by #Loosewomen #ITV to allow this to happen. All I saw was 4 women cheered on by the audience bullying "Kim Woodburn".
If Colleen Nolan was genuine in wanting to 'draw a line' she would have done so in private. Shame on you all.

— Pat_ JFT96 (@Pat_167) August 29, 2018
ITV said: "Kim agreed to come onto the panel today at the invitation of the producers on the understanding it was for a reconciliation with Coleen Nolan.
"Kim becoming upset was never the intention and the panel did endeavour to comfort her. She was offered counselling after the show, which she declined."
Following Kim's sudden exit, Coleen Nolan told viewers: "We have got members of our team with Kim backstage. We didn't intend for it to actually end like that, we were hoping, actually, genuinely hoping, for some kind of reconciliation, but that wasn't going to happen."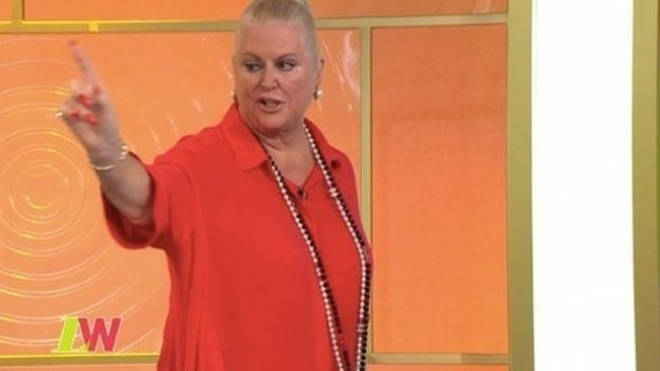 A spokeswoman for Kim later told the Press Association that she was invited on to Loose Women as she was told Coleen wanted to "hold peace talks with her".
"She was told Coleen wanted to bury the hatchet. However when Kim walked on set, Coleen refused to speak first and made Kim do all the talking. This left Kim on the spot and out of her depth. This incident has left Kim incredibly upset and she feels disappointed with what happened."