Mara Wilson facts: Miracle on 34th Street star's age, net worth, movies and what she's doing now
20 December 2018, 19:53 | Updated: 11 March 2019, 16:28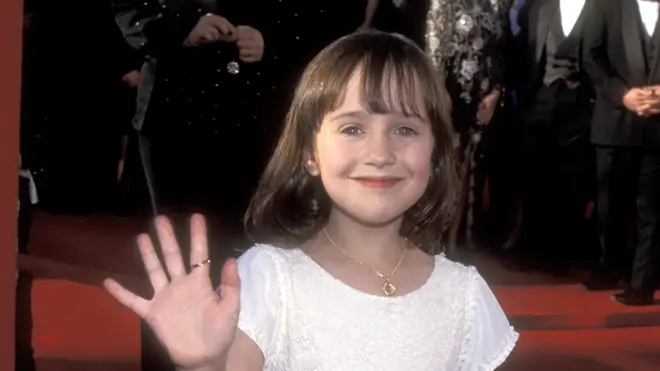 Mara Wilson had a string of successful movies in the 1990s, and became one of the biggest child actors ever.
Like Macaulay Culkin before her, she retired from acting at a young age. But what is she doing now and what has she been up to?
Here's all the important facts about the former actor:
Who is Mara Wilson and what movies was she in?

Miracle On 34th Street Trailer 1994

Mara Wilson is an American writer and former child actress. Her best known roles include Natalie Hillard in Mrs Doubtfire, Susan Walker in Miracle on 34th Street, Matilda Wormwood in Matilda, and Lily Stone in Thomas and the Magic Railroad.

She retired from acting in 2000, and has only acted sporadically since then.

What is Mara Wilson doing now?

Since retiring from film acting, Mara has become a writer, penning the play Sheeple, which was produced for the New York International Fringe Festival in 2013.

She also wrote a memoir, Where Am I Now?: True Stories of Girlhood and Accidental Fame in 2016.

Mara has a recurring role on the podcast Welcome to Night Vale as 'The Faceless Old Woman Who Secretly Lives in Your Home', and has her own storytelling show called What Are You Afraid Of?.

She also voiced Jill Pill, a writer/director anthropomorphic spider, in BoJack Horseman.

Mara Wilson age: How old is she?

Mara Wilson in 2018. Picture: Getty

Mara Wilson was born on July 24, 1987. She celebrated her 31st birthday in 2018.

She was in Burbank, California. Her father, Mike Wilson, was a TV broadcast engineer, and her mother, Suzie Wilson, was a homemaker.

Her mother was Jewish, and her father is of part Irish descent. She was raised Jewish, but became an atheist when she was 15.

Her mother was diagnosed with breast cancer in 1995, and died a year later, soon after production on Matilda had finished. The film was dedicated to Suzie's memory.

After her mother died, Mara said that she lost some of her passion for acting.

What is Mara Wilson's net worth?

According to Celebrity Net Worth, Mara has an estimated net worth of £344,000 ($500,000).