Macaulay Culkin: Home Alone star's age, net worth, siblings, and what he's doing now
11 March 2019, 16:29 | Updated: 11 March 2019, 16:31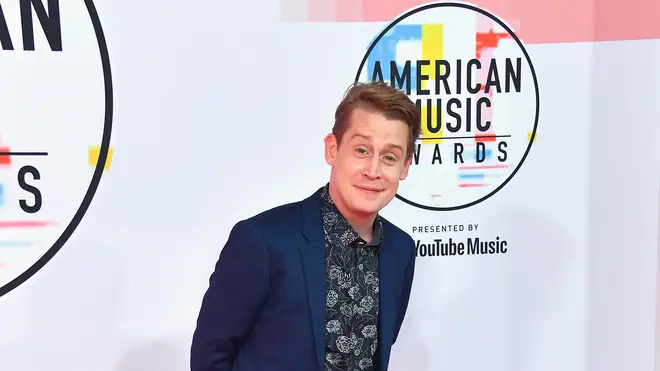 Macaulay Culkin was one of the biggest child stars of all time when he took the lead role in 1990's Home Alone.
However, a few years later, he appeared to turn his back on fame, and only appeared on TV and film sporadically over the next couple of decades.
That was until December 2018 when he made a comeback of sorts, reprising the role of Kevin McCallister in a brilliant Google Christmas advert.
But what has been up to since the film which first won him fame? Here's all the facts:
Who is Macaulay Culkin?

Macaulay Culkin is an American actor and musician. He started his career as a child actor, playing Kevin McCallister in 1990's Home Alone, for which he was nominated for a Golden Globe Award.

He also starred in the films My Girl, Home Alone 2: Lost in New York, The Good Son, The Nutcracker, The Pagemaster and and Richie Rich.

He was regarded as the most successful child actor since Shirley Temple at his height of fame.

Macaulay Culkin age: How old is he?

Macaulay Culkin was born on August 26, 1980. He celebrated his 38th birthday in 2018.

Born in New York City his His father was Christopher Cornelius 'Kit' Culkin, a former actor, and the brother of Die Hard actress Bonnie Bedelia.

His mother is Patricia Brentrup, who never married his father.

He was named Macaulay after Thomas Babington Macaulay, a British historian.

Who are Macaulay Culkin's siblings?

Kieran and Rory Culkin in 2012. Picture: Getty

Macaulay was the third of seven children, five boys and two girls.

They are Shane (born 1976), Dakota (1979–2008), actor Kieran Culkin (born 1982), Quinn (born 1984), Christian (born 1987), and actor Rory Culkin (born 1989).

His sister Dakota died in 2008, after being struck by a car in Los Angeles.

Macaulay Culkin wife: Is he married?

Macaulay Culkin with Brenda Song in 2018. Picture: Getty

Culkin married actress Rachel Miner in 1998, when they were both 18. They separated in 2000 and divorced in 2002.

He began dating actress Mila Kunis in May 2002. In 2011, the couple confirmed that they had ended their relationship.

As of 2018, Culkin has been in a relationship with his Changeland co-star Brenda Song.

What is Macaulay Culkin doing now?

He stopped acting in 1994, before making a return in 2003 with a role in Will and Grace and in the film Party Monster.

In 2013, Culkin returned as a member of the New York-based, pizza-themed comedy rock band the Pizza Underground. They toured in 2014, but in 2016 said that they were splitting up.

In January 2018, Culkin launched a comedy website called BunnyEars.com. Later in the year, he popped up in famous internet shows including Half in the Bag, Best of the Worst and Angry Video Game Nerd. He also featured in a Home Alone-themed Google advert.

What is Macaulay Culkin's net worth?

Macaulay Culkin has an estimated net worth of around £11.8 million ($15m), according to Celebrity Net Worth.