Michael Flatley facts: Riverdance star's age, wife, children, net worth and career explained
12 January 2023, 14:51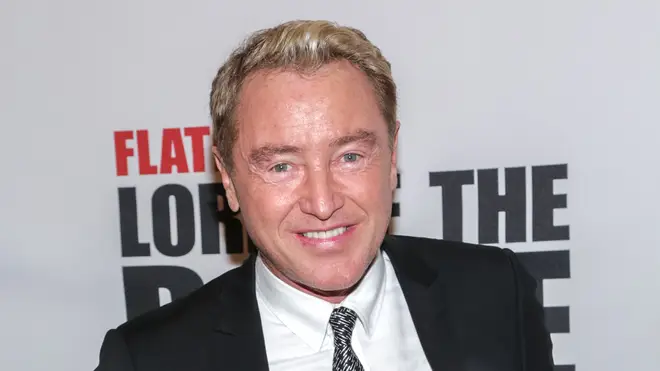 Michael Flatley became an overnight star in 1994 when Riverdance appeared at Ireland's Eurovision Song Contest show.
In a few short years, Riverdance and Michael Flatley's Lord of the Dance took over the world, entertaining millions of people with their unique brand of Irish dancing.
The Irish-American dancer's shows have played to more than 60 million people in 60 countries, and have grossed over $1 billion.
Michael helped reinvent traditional Irish dancing by introducing new rhythms and upper body movements, which were previously not used, as well as including influences from tap and modern dance styles.
He once held the Guinness World Record for tap dancing 35 times per second, and his feet were previously insured for $57.6 million.
Michael retired from dancing in 2016, due to spinal, knee, foot, and rib pain. In 2022, he announced that he had been diagnosed with an aggressive form of cancer.
How old is Michael Flatley?

Michael Flatley in his pomp in 1997. Picture: Getty

Michael Flatley was born on July 16, 1958. He celebrated his 64th birthday in 2022.

He was the second of five children, born to Irish parents Michael James Flatley and Elisabeth 'Eilish' Flatley (née Ryan). They had both emigrated to the United States in 1947.

His father was a plumber from County Sligo, and his mother was a step dancer from County Carlow. Her mother, Hannah Ryan, was also a champion dancer.

Michael's siblings are Anne-Marie, Michael, Eliza, Thomasina, and Patrick.

How did Michael Flatley start dancing and when did he join Riverdance?

Riverdance at the Eurovision Song Contest 30 April 1994, Dublin

In Chicago, Michael began dance lessons at age 11 with Dennis G Dennehy at the Dennehy School of Irish Dance.

In 1975, aged 17, Michael was the first American to win a World Irish Dance title at Oireachtas Rince na Cruinne, the Irish dancing championships.

After grabbing the attention of Ireland's president, Mary Robinson, and dance production producers, Michael was invited to help create an intermission show for the 1994 Eurovision Song Contest.

He performed a seven-minute show titled Riverdance for the interval act, which was held in Ireland.

After receiving wide acclaim, he turned the show into a full-length production, which became Riverdance.

Michael Flatley's Lord of the Dance. Picture: Getty

It was produced by Moya Doherty, with choreography by Michael Flatley and lead performances by Michael and Jean Butler.

In 1995, once the show sold out, Flatley left Riverdance to pursue what would become Lord of the Dance.

Michael had been in a dispute with Riverdance producers over his salary and royalties, and was fired the night before the show was set to begin its second run in London.

He later said: "I just wanted control over the work that I had created myself. That's all. I don't think that that's too much to ask. I felt like I built it and they took it, and that's the end of it... and it hurt."

Who is Michael Flatley's wife and does he have children?

Michael Flatley and wife Niamh in 2018. Picture: Getty

Michael Flatley met Beata Dziaba at the Royal Albert Hall. They got married in 1986, in a Danish registry office.

However, they divorced in 1997 after Michael reportedly had multiple affairs with other women.

In 2006, he started dating Niamh O'Brien, a dancer in several of his shows.

According to Canon Law, his first marriage as a Catholic in a civil wedding was not recognized by the Church, so the couple were able to have a Roman Catholic ceremony.

That year, they married at St Patrick's Church in Fermoy, County Cork.

The couple have a son, Michael St James, born in 2007.

How tall is Michael Flatley?

Michael Flatley is thought to stand at around 5'7 (1.75m).

What is Michael Flatley's net worth?

Michael Flatley's net worth was reportedly around €301 million (£267m) in 2019.